BMS Practice Solutions
(800) 478-2778, ext 3101 I www.bmspracticesolutions.com
Program: RevFlow
Technology is most powerful when blended with experience. With 27 years' experience serving private practice physical therapy owners, BMS Practice Solutions strives to understand how to make practices more profitable. The firm reports that it bills more than 2.7 million visits totaling more than half a billion dollars in charges for more than 220 clients in 42 states. BMS Practice Solutions works to help clients achieve greater clinical and financial outcomes with its fully integrated RevFlow practice management solution—designed to help therapists do a superior job in tracking their patients' treatment progress.

Casamba
(800) 648-2596 I www.casamba.net
Casamba is a supplier of enterprise management solutions for post-acute therapy organizations across the spectrum of care. Solutions from Casamba, including SMART Tx and the recent acquisitions of TherapySource, Rehab ToolKit, Revenue Cycle Services, and HealthWyse, are designed to be efficient and effective tools that ensure more time can be dedicated to direct patient care. A suite of high quality software and services assist healthcare organizations in managing operations, including: scheduling, clinical documentation, compliance, billing and collections, analytics, outcomes measurement, payroll and timekeeping, and reporting.
 
Cedaron Medical Inc
(800) 424-1007 I www.cedaron.com
[email protected]
Program: APTA Connect by Cedaron
APTA Connect by Cedaron is designed to help increase revenue, reduce denials, and raise therapist productivity. Connect was developed in partnership with the APTA, and includes a library of documentation designed by therapists, for therapists. Connect also includes a scheduler, patient interface, and numerous compliance tools including Medicare Fee Cap tracking, G-code reminders, and an automated complexity calculator to suggest an evaluation code. Access to the APTA National Outcomes Database and is Meaningful Use certified means users can participate in MIPS in 2019.
 
Clinicient
Phone: (877) 312-6494 I www.clinicient.com
Program: Clinicient Total INSIGHT
Clinicient INSIGHT is a single-system EMR/billing platform that populates data across both clinical and financial functions, providing clarity and integrity in reporting and claims. Products that lack these capabilities may lose revenue from underbilling and denials as well as find that a significant amount of payroll is devoted to nonbillable tasks such as verification, review and appeal. Clinicient's simple, smart and seamless EMR/EHR for physical therapy, occupational therapy, and speech therapy is engineered to put everything users need right at their fingertips to engage patients, document defensibly, and bill completely and compliantly.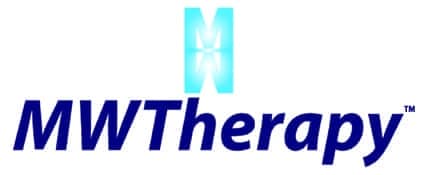 MWTherapy
(800) 627-1261 I www.mwtherapy.com
Program: MWTherapy
MWTherapy is complete, 100% cloud-based, secure, practice management software with highly customizable EMR documentation templates, HIPAA compliance, automated patient reminders, e-fax and more. Users may combine the company's EMR with its powerful scheduling/billing/reporting modules to take advantage of full integration with absolutely no double-entry. Work from anywhere, anytime, on any device using any web browser. Pay only for the modules needed and get up and running quickly. MWTherapy is focused on customized templates – expedite documentation, drive compliance, and differentiate the practice. Personalized, one-on-one software demonstrations are available.

Mediware
(888) MEDIWARE I www.mediware.com/rehabilitation
Program: MediLinks PT/OT/SLP software
MediLinks PT/OT/SLP software is made to be ideal for multi-disciplinary practices. Detailed charting templates simplify speech therapy, pediatrics and other specialized areas. This approach synchronizes every member of a team to work better together toward the needs of patients, payers and practices. Intelligent notifications take users directly to any problem, such as an overdue note, lapsed referral or patient no-show, to immediately address the problem. Staff can work smarter with a personalized dashboard, that prioritizes tasks based on your practice vision.

Net Health
(800) 411-6281, Option 3 I www.nethealth.com
Program: ReDoc Powered by xfit
ReDoc powered by xfit is a cloud-based rehab therapy EMR from Net Health. It is fully integrated anywhere-access PT, OT, and SLP documentation, billing, and scheduling. Practice management, reporting, and outcomes benchmarking have been engineered for exceptional simplicity. Users may try Net Health's billing services solution and Net Health 360 professional services to leverage their data and conquer complex workflow challenges. Stay connected and drive compliance with intuitive software designed to have considered all the details in the big picture. More information is available at nethealth.com/ReDoc.

Practice Perfect EMR + Management Software
(877) 510-7473 I www.practiceperfectemr.com
[email protected]
Program: Practice Perfect EMR + Management Software
Practice Perfect EMR + Management Software maintains clinical records, monitors Accounts Receivable, tracks payment promises, automates schedules & waiting lists, reminds patients electronically about their upcoming appointments, alerts users to non-compliant patients, reports on outcome statistics and evaluates clinician productivity. Ensure completion of easily entered daily notes and charges, automate PQRS & Functional Limitation Reporting, and integrate with FOTO. Go paperless, store client documents for easy retrieval and enjoy fully customizable documentation.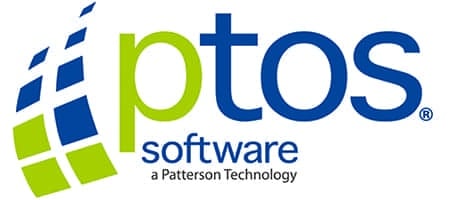 PTOS
(800) 824-4305 I www.ptos.com
Program: PTOS
PTOS' exclusive agreement with Net Health, provider of ReDoc powered by xfit, offers PTOS clients a fully guided transition designed for seamless data migration and deployment—to get up and running quickly. ReDoc is cloud-based, anywhere access rehab therapy documentation, billing, scheduling, and practice management (plus, full billing services if needed). PTOS clients can enjoy a guided experience with special pricing. Information available at bit.ly/why-redoc. Contact [email protected] or (800) 411-6281, Option 3.

Raintree Systems
(800) 333-1033 I www.raintreeinc.com
Program: TherapyRehab Plus
TherapyRehab Plus by Raintree Systems integrates the full scope of a growing PT, OT, SLP practice; regardless of size, scope and specialty. Clinical, administration, front desk, billing, authorization management, compliance, etc are integrated throughout the software to simplify and streamline total practice and operation processes. Customizable workflows, clinical templates, forms and reports allows a practice to easily implement best-practices, organizational-excellence standards and meet required regulatory requirements. TherapyRehab Plus also has a comprehensive suite of third-party integrations for advanced SMS texting, RCM, home exercise programs, data analytics, and more.

Rev-Ignition
(844) 297-9944 I www.rev-ignition.com
Program: Rev-Ignition
Rev-Ignition aims to provide the benefits of revenue cycle management software, coupled with billing and collection services, and more. Fully integrated, custom configurable certified EHR designed for adult and pediatric rehab. Its professional business consulting and business analytics, combined with scheduling, billing, portals, dashboards, as well as custom-tailored billing and collections services, are designed to make it a total practice solution for providers. The company offers tools, infrastructure, and business consulting services, and domain expertise, all geared toward improving profitability and allowing practices to thrive. Rev-Ignition's suite of services is designed as a full-service offering but also available as individual services.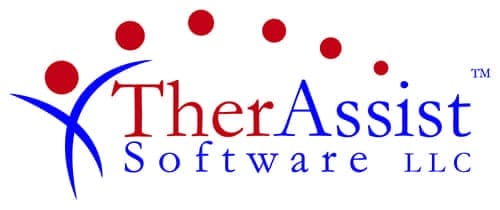 TherAssist Software LLC
(800) 596-3646 I www.TherAssist.com
Program: TherAssist Software
TherAssist is offered as a user-friendly, customizable scheduling, documentation, and integrated billing program designed to maximize efficiency for administrative and clinical staff. TherAssist applications are engineered to be well-suited to centralize multisite clinics and streamline operations as well as to increase reimbursements. This software is built as an ideal solution for multidisciplinary healthcare facilities of any size. Applications are available for use in LAN/WAN and Enterprise configurations or via the Internet through its ASP delivery model. TherAssist can export demographic and billing data to hospital systems via an HL-7 interface.

TheraOffice powered by Hands On Technology
(866) 562-8413, ext 122 I www.TheraOffice.com
Program Name: TheraOffice powered by Hands On Technology
TheraOffice is EMR and practice management software
designed by physical therapists to be highly adaptable to a practice's unique business. The company strives to achieve compliance that exceeds today's evolving clinical and billing requirements. TheraOffice is a completely integrated system designed around real-life clinics that allows flexibility with a focus on increasing productivity and revenue. The technology allows therapists to document at the time of service, which has a direct correlation with increased cash flow and accounts receivable levels. TheraOffice's integrated suite is made to be simple to implement, and offers on-site, in the cloud, and HL-7 interface deployment alternatives.

WebPT
(866) 221-1870 I www.webpt.com
Program: Physical Therapy Software
WebPT is a physical therapy software platform for enhancing patient care and fueling business growth, with a reported market share of 30%. Offering scheduling, documentation, billing, outcomes tracking, business reporting, and system integrations, WebPT's web-based solution is made to be ideal for any PT private practice—regardless of staff size or number of clinics. WebPT reports that it has a 99% retention rate and a 99.99% uptime rate. Launched in 2008 and headquartered in Phoenix, Arizona, the company has ranked on the Inc. 5000 list of America's fastest-growing companies four years in a row.