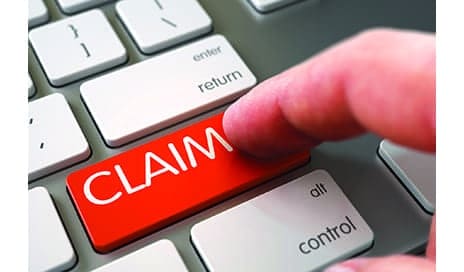 By Frank Long, Editorial Director, Rehab Management
As measures to help their businesses stay competitive, therapy practice owners are pulling revenue from operational efficiencies and finding new types of clientele that will strengthen their positions. As those efforts expand, billing software has a role to play in keeping revenues on point and ensuring transactions that drive the practice are clean and quick. To help readers understand how billing software does exactly that, Rehab Management interviewed a panel of software manufacturer experts. These professionals share what customers value most in their products and demonstrate how they help practices keep up with every pivot their business makes.
Participating in this Q&A are the following: John Wallace, PT, OCS, BMS Practice Solutions; Clinicient; Sharif Zeid, MWTherapy; Steven Presement, Practice Perfect EMR + Management Software; Terrence D. Sims, Raintree; Luke Sands, ReDoc by Net Health; Daniel J. Morrill, PT, MPT, TheraOffice by Hands On Technology; Nelson M. Aviles, MSPT, TherAssist Software LLC; and Heidi Jannenga, PT, DPT, ATC/L, WebPT.
What features and functions should be top of mind among clinic owners and managers when purchasing new billing software?
John Wallace, PT, OCS: There are specific architectural/platform features that should be considered as well as specific software functionality items. Key architectural/platform features include one comprehensive system all-in-one database which includes EMR, Scheduling, Billing, A/R management and Reporting across all clinical, administrative, and financial components of a practice. Also, a web-based or browser-based system enables practices to reduce costs, enhance access while supporting mobile "end users" and patients, and receive system upgrades more frequently.
Another key feature under this category is aligning with a vendor that is experienced in developing integrations with complementary software platforms to meet the evolving demands of the healthcare system. Examples of complementary software solutions include viable "Outcomes" Services, Home Exercise Programs, Patient Appointment Reminder Services, and Patient Communication Services. Additionally, the system should be designed to enable practice owners and managers to view critical real-time data with complete transparency, giving them the ability make informed management decisions. The ability to roll-up multiple Tax ID #'s under one Practice Database is also important.
Key Software functionality items that should be considered include compliance with Medicare and Payer Regulations. For example, PQRS, FLR, ICD-10, Medicare Cap and Medicare 8 Minute Rule. Another is seamless exposure for practice owners and managers to view critical real-time data and metrics with complete transparency, giving them the ability make informed management decisions. Auto scrubbing of charges and bill submissions to meet the specific edit rules for all client payors is also important, as is automation of payment posting functions. For example, capturing 835's.
Also in this category is automation of collections tasks that increases the productivity of collections staff. Likewise, assisting therapists with coding and applying the appropriate number of "timed" units, and enabling therapists to complete initial evaluations in 10 to 15 minutes and follow-up notes in 2 to 3 minutes is important. Scanning technology is also key, and enables clients to "go paperless."
Clinicient: When making an investment in technology to support billing and revenue cycle management, clinic owners and managers should focus on one question: how much busy work can it take out of your day while getting you paid as fully and fast as possible?
Effective billing and revenue cycle management software should automate the time-intensive tasks that are necessary if you want to get paid. Clinicient automates 21 of the 29 tasks that are common in running a practice. If your billing software cannot do that, then you will be bogged down unnecessarily with administrative work that gets in the way of working with patients and growing the business.
Admittedly, "automating processes" sounds a bit cold and clinical. But don't let that throw you. It's really about working smarter by having software automatically do things that otherwise consume valuable man hours. And doing it better, because data is automatically populated across both clinical and financial functions, reducing error, and subsequently, reducing denials. This system intelligence optimizes every part of your business, by continually adding learning to reporting and payor rules engines every time it's used.
Sharif Zeid: The most important aspect of any billing system is its level of integration with the other modules of your practice management system. In today's fast-paced world, there's simply no time to sign in and out of systems or to create islands of data. The billing system is either directly a part of your practice management system or it isn't.
Steven Presement: There are basically four main components to billing software: the entry of charges, the submission of claims to insurers/clearinghouses, the processing of incoming payments, and the monitoring of what is outstanding, and why. Any billing software would need to be strong in all four of these areas-they are all crucial to the cash management process.
It is best that the entry of charges be done during the entry of daily clinical notes; this will reduce duplicate work and the potential for missed entries. If a separate program is used for note-taking, it is crucial that there is 2-way communication so that anything changed in the billing software is then reflected back on to the daily note. The billing software should be able to weed out diagnostic codes and CPT codes that are not allowed for a specific payor right at time of entry, which would certainly help to reduce rejections several weeks down the road. Having your documentation, scheduling, and billing all under one roof also allows for things like time checking-preventing underbilling and overbilling based on the scheduled appointment time.
For the submission of claims it is crucial that the billing software performs a pre-screen to let you know if any key elements are missing, such as birthdates, genders, insurance ID information, diagnostic codes, etc. While these types of rejections typically come back very quickly from the clearinghouse, catching them before they are even sent would save a lot of time.
The processing of incoming payments can generally be performed either manually or by electronically processing an EDI835 remittance document issued by most payors, which is basically an electronic EOB-it is crucial that any billing software allows for the processing on the EDI835 document.
Finally, the reporting of outstanding and unpaid amounts is key. It is imperative to be provided with information that shows exactly what has gone overdue and when, along with any split between insurers and patients. Being able to make notes with follow-up dates about payment promises is crucial to the collection process. Tracking reimbursement rates along with timing by insurer for each CPT code will also help a practice better budget. Finally, all reporting on receivables should be able to be based on either the actual amount that was billed or the "real" amount that is expected. If a clinic owner doesn't know what is truly expected to come in the door, how can proper business decisions be made? Of course, the production of clear and concise account statements for clients is also a core function of any billing software.
Terrence D. Sims: The efficiency with which a system can produce and deliver a clean claim without human intervention because of how configurable it is becomes a value multiplier. Having the system illuminate only the claims that require follow-up, working exceptions, is paramount. These two things combined enable administrative and billing staff to focus on cancel/no-show recovery, authorization management, and other revenue driving administrative functions without having to staff excessively.
Luke Sands: A clinic owner and manager should pay special attention to how the billing features and functions are embedded in the normal workflow of the clinic. Billing isn't just a function that occurs after a patient leaves the clinic, but rather it's a process that begins during the first encounter with the facility. By capturing all of the necessary components for a complete bill up front during scheduling through the patient encounter and the documentation of treatments, an accurate and complete bill can be generated. This will ensure that critical pieces of information are not missed and the appropriate reimbursement from the payor will be received for all services delivered to the patient. Receiving payment the first time a bill is submitted reduces the practice's A/R days and overall claim rejection rates.
Daniel J. Morrill, PT, MPT: The first step is to understand your business needs before looking at software. Ask yourself and your staff the following simple questions: What is working well? What needs improvement? What is not working at all? What could really make a huge difference at our practice? Challenge your staff to review their workflow process to see where they excel and where they have bottlenecks. The documentation of the conversations will help develop a framework to evaluate software and the features that your clinic may need. The next step is to talk with colleagues and see what software they use. Understand that there is a bias, so always ask what they don't like about the system as well. Use the product guides and articles from Physical Therapy Products and Rehab Management as a starting point to create a list of software packages that could make the grade. Explore websites, demos, and trials; it will all help. Ultimately, YOUR practice has to be comfortable with the company and the software because each practice has its unique needs.
Nelson M. Aviles, MSPT: The program should be automating the process of charge capture, data collection, and claim scrubbing to make sure any claims you send are complete, accurate, and compliant with proper coding. It has to have the feature set to meet any requirements you have for billing. The developer should be able to add features and functionality as regulations change.
Heidi Jannenga, PT, DPT, ATC/L: The first is integration, and there are some pretty big benefits to using a web-based billing software that integrates with a therapy-specific EMR, including: increased front office efficiency, decreased coding errors, improved reimbursements, easily accessible attachments, and improved access to financial data.
If the EMR vendor also offers a billing software, the two systems should integrate seamlessly. But with two different companies, integration isn't a guarantee—and if the systems don't communicate effectively, it can be challenging for everyone involved. (Imagine playing a really dangerous game of telephone that can negatively impact the clinic's bottom line.)
The second is compliance. Clinic owners and managers should only consider implementing billing software that complies with all national and regional therapy billing regulations, including functional limitation reporting, PQRS, ICD-10, the 8-minute rule, and the therapy cap. That's the only way they can be sure that they're going to receive the payments they deserve-and avoid penalties, fees, and audits. Additionally, the software must be able to quickly adapt to changes in health care-and as we can all agree, more are coming.
Support is the third one. An ineffective support team can make even the best billing software a nightmare. For this kind of investment, clinic owners, managers, and staff members deserve to have well-trained, efficient, and friendly support staff at the ready for training and ad-hoc questions.
And, finally, technology. A great support team can make a decent software bearable, but it can't fix what's already broken. Clinic owners and managers should be wary of outdated or buggy technology that requires users to call into support frequently-or be their own support system, as is often the case with server-based systems.
How can billing software help reduce payment time?
John Wallace: Software with a payor formatter enables formatting to specific rules for every payor. This reduces rejection of claims and time spent in clearinghouses reworking claims. As a result of BMS Payer Formatter and rules engine, we achieve a 98% first rate of submission on all bills for all payors.
Clinicient: Today's reimbursement landscape is a gauntlet of verification, authorization, reporting, claims, and appeals. It makes getting paid a challenge for any practice. Standard billing services-even those dedicated to physical therapy billing, occupational billing, and speech therapy billing software-are incapable of navigating this maze as quickly and correctly as a single-system clinical, billing, and revenue cycle platform can. That is because a single system populates data seamlessly across both clinical and financial functions, minimizing the type of entry error that's common in other so-called "integrated" systems that cause denials. Clinicient's single system can also automate critical functions like verification, G-codes, and payor rules so claims get paid on first pass, minimizing time-to-payment by 35% to 40%.
Sharif Zeid: Billing software can make a huge difference in payment time in several ways. These ways include claim scrubbing, real-time patient balance information, instant ability to bill insurance claims following the visit, and accurate aging reporting that can all be used to drive collections.
Steven Presement: Is my information complete? Am I missing any key information, birthdate, gender, policyholder, insurance ID info, diagnostic codes, etc? This should be easy for software to catch; we don't necessarily know if its wrong, but we should know if it's missing.
Am I billing for something I shouldn't be? For example, therapists can't bill Blue Cross for massage, can't bill Medicare for a re-eval, or are not supposed to use a specific ICD-10 code with a particular payor. Software should simply not allow the entry of either fee codes or diagnostic codes if the payor does not permit.
Modifiers: Medicare requires certain modifiers in certain cases, GP, KX, 59, etc-software should either include these automatically or at least suggest their use automatically, if warranted. And-a biggie-therapists should ask themselves whether they are even billing the right insurance company. It is important to track funding maximums to know whether you are even billing the right insurer. If insurer "A" is used up, then sending claims to "A" (if it is not required) before sending them to "B" is a waste of time. Or maybe it is best to send them simultaneously. Depends on the situation, but the software does need to handle this.
Terrence D. Sims: A highly automated billing system that enables proactive management of authorizations instead of retro-authorization management, pre-billing claim scrubbing, auto submission of claims, processing of claim status files from clearinghouse, claim follow-up exceptions queues, and auto submission of secondary claims from primary claim adjudication significantly reduce the administrative effort and time delay associated with getting paid.
Luke Sands: Billing software that facilitates a 2-way exchange of information from the payor, prior to treatment, greatly reduces payment time. The ability to generate a real-time eligibility request and receive confirmation of authorization during the routine workflow of interviewing the patient significantly increases the first-pass of payments, thus decreasing the overall time from claim submission to payment.
Daniel J. Morrill: Billing software should be able to review claims to make sure that errors are reduced or eliminated before they ever reach the clearinghouse or payor. Our experience has been that most billing errors which result in non-payment are due to incorrect patient information or coding of the date of service. Eliminating these errors can be the difference in a positive or negative cash flow for a business. TheraOffice has unique features that allow for batch checking, alerts, and reminders to improve communication across the clinic to ensure that everyone understands the patient's insurance requirements so that claims will be paid on their first submission.
Nelson Aviles: The process begins with the visit at the front desk. The software has to be able to collect data where it first shows up to reduce any workflow issues. It sounds pretty simple, but you can see where staff can lose time having to put data in after the fact, or from paper. In this manner, having integrated software from the front desk, through the documentation process and then to billing, is the "stitch in time that saves nine." Once you get to billing, being able to review your claim data for errors is essential, as is having electronic remittance and integrations to and from your clearinghouses and payors so that everything is submitted electronically. This is the fastest means of exchanging information.
Heidi Jannenga: Web-based, rehab therapy-specific software enables users to send HIPAA-compliant electronic claims to thousands of insurance companies as well as government payors. The software also routes the claims-thereby increasing billing efficiency-and provides users with other key features and benefits, including claim tracking, ERAs, EOB and payment posting, custom reports, clearinghouse integration, patient portal, invoicing, and billing insurance eligibility verification. Additional ways include automatic updates that address changes in rehab therapy-specific compliance, regulations, and excellent customer service and training-for free. All of these help to reduce payment time by decreasing simple rejections and increasing first-pass payments. Furthermore, if the software is seamlessly integrated with a top-notch therapy-specific EMR, then the patient information automatically transfers from notes to billing sheets-which means there is no need for double data-entry and no risk of errors resulting from information transfer. This method also ensures that clinics have a single point of contact for all billing-related activities and only receive one simple monthly invoice.
Some practices are increasing their cash-pay services. How important is the role of billing software in collecting for cash-pay services? Are there special billing considerations for Medicare patients who want to pay cash?
John Wallace: One comprehensive system that includes EMR, scheduling, billing, A/R management, and reporting allows tracking of cash patient visits as well as complete visibility into the cost per visit and amount owed per visit. There are special circumstances surrounding Medicare patients who want to pay cash. The patient must indicate that they do not want the clinic to submit their personal health information to Medicare, and the patient must sign a disclosure document. It is highly recommended that this disclosure document is created by an attorney who specializes in Medicare.
Sharif Zeid: A good billing system can seamlessly handle insurance and cash-basis patients in one convenient package, as well as handle patients who may be receiving a combined range of cash-pay and insurance services. Clinics need the freedom to pivot their business as local conditions demand to both stay competitive and offer patients the choices they demand.
Steven Presement: For cash-pay patients the reporting of outstanding and unpaid claims and tracking of payment promises is key. You need to be able to track who has paid and who hasn't and make sure you are on top of broken payment promises by being alerted if a patient has missed some kind of promised payment deadline. If patients know you are on top of them if they miss a beat, the amount of game-playing and money-chasing will be reduced.
Terrence D. Sims: The need for financial consulting as a norm in physical, occupational, and speech therapy has been long needed, and an effective billing system should accommodate cash-pay preferences. Whether discounting, payment plan management, or automatic payment process, the account management should be simple, transparent, and accessible via mobile devices and the web.
Luke Sands: As the popularity of high-deductible healthcare plans is on the rise, so too is the collection of cash at time of service. Self-pay and co-pays are routinely collected at point of service. It is important that the billing software has a posting function and can print a receipt to ensure that both the patient and the clinic have a record of the transaction. Comprehensive reporting and audit trails ease the process of accurate cash reconciliation.
Daniel J. Morrill: Billing software should be able to handle cash-paying patients whether they are paying per visit or as a monthly fee, as in the case of a medical fitness center (membership). TheraOffice is designed to handle both cash- and insurance-based payments in the same patient file, thus eliminating the need to have a second system for patients who only pay cash. Therapists who participate in the Medicare program must adhere to specific rules that can become complicated in certain situations. Be sure to have your policies clearly stated in your Policies and Procedures manual and reviewed by an independent Medicare advisor. An ABN (Advance Beneficiary Notice of Non-coverage) is required if a Medicare patient receives a treatment that is not considered medically necessary.
Nelson M. Aviles: The bottom line here is that having a billing system and managing cash somewhere else is not sound advice. Billing is the AR, be it cash or credit; the money should all be managed in one place. Proper invoicing for Medicare patients who pay cash should be simple to read and understand, rapidly producible, and easily provided on request to help them with their bookkeeping.
Heidi Jannenga: As reimbursements from third-party payors continue to decline, more and more rehabilitation therapists are opting to incorporate cash-based services-everything from aquatic therapy and golf fitness programs to gait analysis and deep tissue massage-into their practice offerings.
While some PTs, OTs, and SLPs are satisfied offering a small number of cash-pay wellness services to generate extra revenue, some rehab therapists have decided to ditch third-party payor contracts altogether in favor of being cash-based all the way. As a result, they don't have to deal with the stress that comes with negotiating payor contracts or watching reimbursements dwindle. That being said, they still need to maximize their billing, operational, and documentation processes-not to mention their bottom lines-which is why even cash-based practice owners need excellent billing software. After all, patients still need reimbursement from insurers, even if the therapist doesn't. Plus, integrated software makes running a practice easier: if the billing software is integrated with a rehab-therapy specific EMR, it can provide all sorts of additional benefits, including automatic patient reminders, information sharing, scheduling, reporting, security, and outcomes tracking.
As far as Medicare goes, there absolutely are special billing considerations for Medicare patients who want to pay cash. Most notably, unless a therapist is a non-participating provider, he or she cannot accept cash payment from a Medicare patient for therapy services. However, therapists can accept cash payment from Medicare patients for wellness services.
Which features in your billing software product do practices report they use the most?
John Wallace: BMS Report Tools are used most. BMS proprietary software is called RevFlow. RevFlow houses more than 230 reports that come "out of the box" for clients. Depending on your area of responsibility-front desk, billing, collections, posting, administration and ownership-BMS provides specific reports that accommodate each role and aids in the ability to rapidly get bills out clean and receive payments in shorter time frames. BMS modules are all working together to maximize revenue per visit, and the reports are used by all practice constituents to achieve that outcome.
Clinicient: Our clients tell us that our Claims Submission features remove the most burdensome administrative work from their day. These include: one-click claim processing, real-time claim submission (paper and electronic); claim validation against rules editor; pre-populated PQRS codes for selection; payor rules editor; EOB & receipt management; posting of ERAs to eliminate manual posting efforts; and payor rules to allow for complex ERA posting.
Sharif Zeid: Clients love all features of our billing software, but the seamless electronic billing and reporting are among the favorites. It's a whole new world when information is at the fingertips of practice employees when and where they need it.
Steven Presement: Since all of the functions outlined about are crucial-entry of charges, submission of claims, payment processing, and the Accounts Receivable reporting-they are all part of the cash flow chain. There really isn't any feature that they don't use, since they are all required. I'm not really aware of any one feature favored over another.
Terrence D. Sims: The revenue optimized tools that drive our management of exceptions philosophy, coupled with all of the efforts pre-claim collection to ensure exception avoidance, is where we see the greatest adoption. Automating the handling of per-visit, capitation, fee for service, and other reimbursement types across primary, secondary, and tertiary payors with limited dependency on the workforce surely differentiates our capabilities.
Luke Sands: Our clients report that the scheduler is a highly valued tool-it's also something that we're continuously improving. Our latest iteration was built to mimic the fluid "white board" style of scheduling that actually happens throughout the day at a clinic. We want it to be intuitive for users, a real foundation for practice management. Alongside that, clients love easy-to-access real-time reporting. Being able to tie together the daily/weekly/monthly picture of client visits, treatments, and billed amounts is critical knowledge.
Daniel J. Morrill: Electronic verification of benefits and electronic remittance advice (auto payment posting) are two of the most popular time-saving features that improve overall revenue cycle management in TheraOffice. Other features, such as billing tools-which allow you to open multiple patients simultaneously and perform tasks, including claim resubmission, claim error checking, and balance checking-improve a biller's ability to speed up the revenue cycle. TheraOffice is designed to allow for the different workflow processes within a billing office. Whether a clinic has a single biller who handles the billing or a team of billers who handle specialized tasks, TheraOffice allows adaptability for everyone to work together seamlessly.
Nelson M. Aviles: The reports module inside of our BillingStation. The amount of data that flows through a clinic can be used to a practice's advantage. Clients can get real-time glimpses into the state of their clinics, cumulatively, by site therapist or other sorting variables. Having that kind of data crunching really allows a practice to stay on top of it all and rapidly adjust in order to maximize reimbursements.
Heidi Jannenga: We've found that rehab professionals are most interested in tools and alerts that reduce compliance errors. As we've seen with the ICD-10 transition; functional limitation reporting (FLR); physician quality reporting system (PQRS); the 59 and KX modifiers; and the 8-minute rule, compliance-related billing errors can result in delayed or incorrect reimbursements-or worse, flat-out payment denials. Thus, compliance reporting tools and alerts-paired with correct billing practices-are crucial to ensuring timely and complete payment. RM