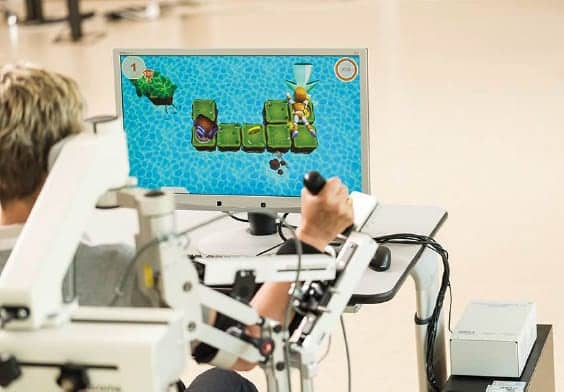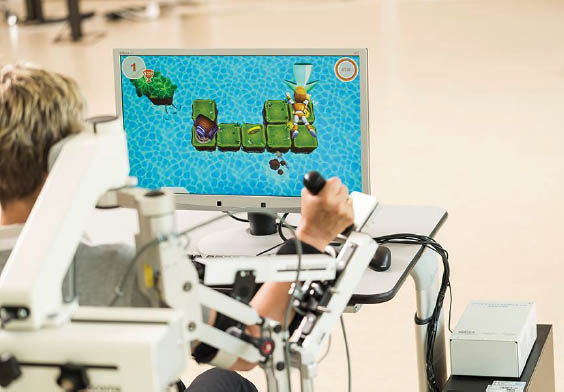 Zurich, Switzerland-based Hocoma recently launched an upgrade for its Armeo therapy devices. The new software reflects innovations such as exercises with Augmented Performance Feedback, which use game-like tasks in virtual reality environments to increase a patient's effort.
Hocoma reports that the new software aims to motivate patients to put more effort into their therapeutic activities. According to a media release from Hocoma, research suggests that the neural plasticity of the brain is retained and new connections can be made through intensive, repetitive task-oriented movements. The Armeo devices are built to be clinically effective therapy solutions that leverage the latest scientific findings to increase therapy intensity in arm and hand neurorehabilitation, with more repetitions at higher active patient effort.
The Hocoma media release further reports that a large exercise library was developed, together with leading hospitals, to cover the therapeutic goals for all patients from severe to moderately affected. "Compared to existing solutions, the new Armeo Software provides improved performance reward, as well as long-term motivation from increasingly challenging game levels. Moreover, we enable the therapist to easily personalize the therapy plan to each individual patient's needs, including motor and cognitive abilities," said Dr Vaclav Potesil, product manager for the Armeo product line at Hocoma.
[Source: Hocoma]