Action Products Inc, Medical Products Group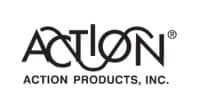 954 Sweeney Dr, Hagerstown, MD 21740
Phone: (800) 228-7763
Fax: (301) 733-2073
Web site:www.actionproducts.com
E-mail:
Product: Xact® Lite
The Xact Lite is lightweight and has a low-profile design for easy transfers, light leg troughing, a pre-ischial ridge to help maintain pelvic neutrality, and a Body Smart® cover that helps prevent slouching. The breathable fabric helps wick moisture away from the client. Akton® polymer flexibility ensures there is no hammocking effect. The product is for use by adults. The model numbers are XL1616 to XL2020, and the MSRP is $425. A 2-year warranty is offered, and the HCPCS code is E2603, skin protection.
---
AliMed

297 High St, Dedham, MA 02026
Phone: (800) 225-2610
Fax: (800) 437-2966
Web site: www.AliMed.com
E-mail:
Product: Stay-Put® Cushion
Until now, cushions had to be removed when the wheelchair was folded and probably misplaced or lost. The Stay-Put ends that problem—it folds with the chair and stays attached. Never worry about losing a wheelchair cushion again.
The product is suited for geriatric patients in nursing home facilities and long-term care facilities (ie, facilities where the wheelchairs can be folded). There is no competition for this product—it is patent-pending and sold exclusively through AliMed. It is currently submitted for HCPCS testing so the company can get a reimbursement code.
Models include:
Stay-Put Basic Foam Cushion: Model 10952 is 16 inches wide by 16 inches deep by 2 inches high; and 10953 is 18 inches wide by 16 inches deep by 2 inches high; both models are $96 each
Stay-Put Sit-Straight Cushion with Coccyx Relief Cushion: Model 10954 is 16 inches wide by 16 inches deep; and 10955 is 18 inches wide by 16 inches deep; both models are $106 each
Stay Put T-Gel Plus with Solid Seat Insert Cushion: Model 10956 is 16 inches wide by 16 inches deep by 3 inches high; and 10957 is 18 inches wide by 16 inches deep by 3 inches high; both models are $197.75 each
Stay Put Aerocell Cushion Model 10960: 16 inches wide by 16 inches deep by 2 inches high, single valve; Model 10961: 18 inches wide by 16 inches deep by 2 inches high, single valve; Model 10962: 16 inches wide by 16 inches deep by 2 inches high, dual valve; and Model 10963: 18 inches wide by 16 inches deep by 2 inches high, dual valve; all four models are $259 each.
---
Aquila Corp

3827 Creekside Lane, Holmen, WI 54636
Phone: (608) 782-0031
Fax: (608) 782-0488
Web site: www.aquilacorp.com
E-mail:
Product: Airpulse PK wheelchair cushion system
The Airpulse PK is a powered, alternating-pressure wheelchair cushion system designed for those who are high risk for, or who currently have, pressure sores. Alternate air cells inflate/deflate automatically to the desired firmness on an adjustable-timed cycle. This action relieves pressure and stimulates circulation to aid in healing and preventing pressure sores. Every Airpulse PK cushion system is customized to address the specific physical and health requirements for end users of any customer group, including bariatric clients. The controller contains a microprocessor that automatically adjusts and maintains the proper inflation level of the cushion even for events such as changes in altitude causing air pressure fluctuation. The controller has a built-in, low-pressure visual and audio alarm for safety purposes. Options include a remote control for convenient operation and a moisture control unit to help keep the skin cool and dry. The model numbers are APK-BA (powered by the internal battery pack), and APK-PC (powered by the batteries of the power wheelchair). MSRP unit price ranges from $3,300 to $3,500 and includes all customization costs. A 1-year warranty is offered, and the HCPCS code is E2609, FSS VA contract, secondary insurance.
---
EHOB Inc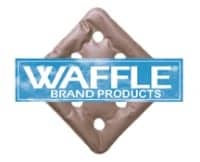 250 N Belmont Ave, Indianapolis, IN 46222
Phone: (800) 899-5553; (317) 972-4600
Web site: www.ehob.com
E-mail:
Product: WAFFLE® Seating Cushions and Pads
EHOB Inc's WAFFLE Seating Cushions and Pads use static air technology, an ideal media in supporting soft tissue, and help to prevent and treat pressure ulcers through Stage IV. The products feature a low-profile design that helps users avoid feeling a buoyant sensation, and they contour and cradle patients while in the seat. The cushions and pads provide safety and convenience for getting in and out of chairs, and the diamond-shaped hole pattern distributes patients' weight evenly, while the venting holes allow heat and moisture to easily dissipate for enhanced comfort. The cushions and pads are suited for pain management and easy to transport and clean. The products accommodate pediatric, adult, bariatric, and geriatric patients, and the MSRP ranges from $30 to $80. Each product carries a 90-day warranty with the exception of the 240WCI Bariatric Cushion, which offers a 6-month warranty. Reimbursement is not available for the pads and cushions. Model Numbers are 200WC, 218WC, 214WCI, 240WCI, 201WP, and 207GDCP.
---
Inspri®
16016 W Ellsworth Lane, Golden, CO 80401
Phone: (720) 205-1681
Fax: (303) 278-6957
Web site: www.insprico.com
Product: Sciata® Seat
The Sciata Seat CX model is designed for portability and comfort with both firm and soft foams to relieve pressure with its front-to-back channel addressing coccygeal and genital areas, while providing firm, even postural support to the buttocks of the adult user. The cushion is available in three models and two fabric-covering alternatives compatible with many seating systems. The MSRP of the products ranges from $59.50 to $99.50. Warranty and return policies are stated on the Web site.
---
Invacare Corp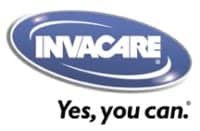 One Invacare Way, Elyria, OH 44035
Phone: (800) 333-6900; (440) 329-6000
Fax: (877) 619-7996
Web site: www.invacare.com
Product: Infinity Lo Contour AirFlo
The Infinity Lo Contour AirFlo features a noncontoured front end for very active users or to accommodate "windswept" deformities. It is suitable for those with a history of, or considered to be at very high risk of, developing skin breakdown.
The postural support layer is constructed of durable, high-density polyurethane foam and features reinforced lateral bevels, which provide firm adductor support and allow the cushion to be used on a drop base with no carving required. This layer provides support and stability to the legs, assists in pressure redistribution, and reduces shear due to sliding. The air flotation insert offers very high-end pressure reduction designed to provide optimal immersion of sensitive bony prominences. The user-friendly inflation bulb allows one-handed adjustment of inflation level, while the quick-disconnection system seals the air instantly when detached. Each AirFlo comes with two covers—a moisture-proof, antimicrobial inner cover to protect the foam, and a highly stretchable outer cover provides maximum conformity to the user's shape. Optional removable leg wedges are available to accommodate hip-flexion limitations or to facilitate foot propulsion.
Leg length discrepancies can be accommodated with the LLD option, available on all Infinity cushions. The HCPCS codes are K0734 and K0735, and the MSRP base price is $448.
---
PRM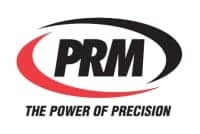 11861 E Main Rd
North East, PA 16428
Phone: (866) PRM-REHAB, (814) 725-8731
Fax: (814) 725-2934
Web site: www.prmrehab.com
Product: Signature-Fit
Signature-Fit custom cushions are tailored to fit each customer's needs, featuring firm and soft foam for a soft feel with more support, maximum pressure relief, increased sitting tolerance, postural support, and comfort. The carving process allows for shipment of unfinished cushions for a trial fit, so shaping adjustments can be made prior to the final shipment. Cushions can be fabricated to enhance the mold shape and/or facilitate attachment to wheelchairs, and feature an array of options such as pressure relief soft spots, rail-cuts, footrest removal notches, and rear seat notches. Due to the custom process, no returns are allowed.
---
Quantum Rehab®

182 Susquehanna Ave, Exeter, PA 18643
Phone: (866) 800-2002
Fax: (866) 707-3422
Web site: www.quantumrehab.com
Products: Synergy® Spectrum® Air Cushion, and Synergy® Solution®
The Spectrum Air cushion features an adjustable 4-inch, multicell air insert and Quantum Rehab's waterproof/washable Sil-Air open-cell silicone foam base to deliver unprecedented stability and positioning from an air cushion. The design allows for maximum airflow and moisture protection, allowing the cushion to deliver superb skin protection and comfort. It is especially suitable for users who require a high level of skin protection and positioning. It includes a standard 3 mm ACM solid seat insert, and a hand pump and self-closing valve for air pressure adjustment. The Spectrum Air is also available with a contoured Sil-Air silicone foam base to provide additional support, stability, and positioning. Multiple part numbers are size-dependent. For the Spectrum Air, the MSRP ranges from $480 to $530 (size dependent), and for the Spectrum Air Contour, the MSRP ranges from $499 to $549 (size dependent). A 2-year warranty is offered. Reimbursement codes are as follows: for Spectrum Air: K0734/K0735, and for Spectrum Air Contour: K0736/K0737.
Quantum also offers the Synergy Solution, which has a contoured, wrap-and-lift base designed with high-density, high-resiliency polyurethane foam that redistributes weight away from areas vulnerable to skin breakdown. This, along with a twin-cell gel insert, a viscoelastic foam layer, and four-way stretch top fabric, offers pressure management, positioning, and long-lasting comfort. The Synergy Solution is available in a complete range of sizes, compatible with a broad array of seating systems, and offered with a 2-year warranty. The HCPCS codes are E2607 to E2608.
---
Ride Designs®, a branch of Aspen Seating, LLC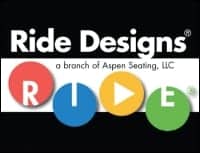 4211 S Natches Ct, Sheridan, CO 80110
Phone: (866) 781-1633
Fax: (303) 781-1722
Web site: www.ridedesigns.com
E-mail:
Products: Ride Custom Cushion and Forward™ Cushion
Ride Designs' patented process of capturing and interpreting unique body shapes creates adjustable custom cushions that work by eliminating the forces of pressure and shear in high-risk areas, while selectively applying the same forces to areas that are more tolerant. Ride's cushion and cover materials are washable, lightweight, and breathable, helping to keep skin dry and cool. Cushions are available in adult and pediatric sizes, and offer a 2-year warranty. The price varies with features; call for a quotation. The Medicare code is E2609.
The off-the-shelf Forward Cushion protects skin and enhances comfort while improving stability, for greater efficiency of mobility and daily activities. The breathable spacer mesh outer cover, along with the cushion shape, helps keep vulnerable skin cool, dry, and healthy. It is available in adult and pediatric sizes. The outer cover is machine washable, while the inner incontinent cover can be sponged clean. A 2-year warranty is offered. The MSRP is $425, and the Medicare code is E2607.
---
The ROHO Group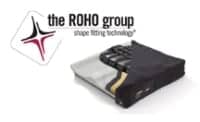 100 N Florida Ave, Belleville, IL 62221
Phone: (800) 851-3449; (618) 277-9173
Fax: (888) 551-3449; (618) 277-9561
Web site: www.therohogroup.com
E-mail:
Product: ROHO® Hybrid Elite® Wheelchair Cushions
The New ROHO Hybrid Elite Cushion combines skin protection and shape-matching ability of ROHO DRY FLOATATION® with the positioning of Jay® base technology. This design allows for improved pelvic alignment and stability for improved position and function while maintaining optimal immersion and envelopment of both the ischial tuberosities and greater trochanters. The cushion provides critical pressure redistribution around the pelvis. Hybrid Elite single compartment cushions are recommended for clients at moderate to high risk for skin breakdown. They are also suitable for clients who require pelvic and lower-extremity positioning or have difficulty with lower-extremity positioning and alignment. Dual compartment cushions are recommended for clients who have asymmetrical postures and need front-to-back, side-to-side positioning. A wide range of sizes fit wheelchair widths of 14 to 24 inches.
Cushions are adjustable, lightweight, washable, and repairable. Each one comes with a ROHO flame-resistant neoprene cushion, customized Jay contoured foam base, stretch cover, pump, repair kit, and operating instructions. Hybrid Elite Cushions retail for $469 on standard sizes for chair widths of 14 to 20 inches, and $519 for larger sizes for chair widths of 22 to 24 inches. Custom cushions' retail prices vary. Hybrid Elite Cushion codes are: K0734 (14 to 20 inches), and K0735 (22 to 24 inches). A 2-year limited warranty is provided.
---
Star Cushion Products

5 Commerce Dr
Freeburg, IL 62243
Phone: (888) 277-7827
Fax: (618) 539-7073
Web site: www.starcushion.com
E-mail:
Products: StarLock* (available in 4-, 3-, and 2-inch cell heights), Galaxy,* standard contour (4-inch cell height), mid contour (3-inch cell height), short contour (2-inch cell height), CXR (coccyx relief cushion), recliners, and customs (*denotes patented products by Star Cushion Products)
Star produces multicelled, air-adjustable, and custom cushions. Air cells can be replaced without compromising the structural integrity or functional aspects of the products. The cushions conform to the client's individual profile. By adding additional valving for multiple zones, cushions can adjust for obliquities and other minor seating challenges. The patented StarLock cushion adapts to more difficult seating challenges—enabling locking of each individual air cell and immediately creating a custom seating environment. The Galaxy line offers a unique anatomical form-fitting design, featuring generous voided areas for the coccyx and perineum as well as abductors, adductors, and a large trochanters cell for increased load-bearing. For cushions ranging from pediatric sizes to less than 22 inches in width or depth, the MSRP is $375 to $415. A wide range of bariatric and custom sizes are available on request. The standard (4-inch cell height), mid (3-inch cell height), short (2-inch cell height), CXR, and StarLock cushions are available in pediatric through bariatric sizes as well as custom configurations. The Galaxy cushions are available in 16 inches to 20 inches in varying width and depths.
The HCPCS codes are KO734, KO735, KO736, KO737, E2609, and E2617. All cushions offer a 2-year warranty.
---
Sunrise Medical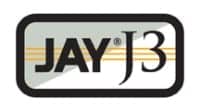 2842 Business Park, Fresno, CA 93727
Phone: (800) 333-4000
Web site: www.sunrisemedical.com
Product: JAY® J3™
The J3 cushion was designed based on the science behind seating, and features outstanding pressure distribution, comfort, heat and moisture dissipation, and optimal stability. It is easy to order and can accommodate changing needs. The products are suitable for adult, bariatric, and custom customers. Based on anthropometric research, the JAY OptiWell™ pelvic loading area (PLA) is optimally shaped and sized to evenly distribute pressure under the pelvis. Available in three sizes, the PLA can be selected and sized to fit the user's pelvis, regardless of the overall cushion width. The PLA insert is available in four options: factory filled JAY Flow™ fluid, field variable JAY Flow fluid, Air Single ROHO® DRY FLOATATION® technology, and Air Dual ROHO DRY FLOATATION technology. Inserts furnish hydrostatic loading and adjustability. The three cover options are stretch, microclimatic, or incontinent-resistant. The covers feature a patent-pending, pleating design to prevent compromising the pressure-relieving properties, and an underlying reticulated foam layer to provide comfort and wick away heat and moisture.
Building a cushion is as simple as J3C for standard or J3CP for positioning. Consult the Quick J3 Cushion Reference Guide or order form for user-friendly configuration specifications. The base MSRP is $440, with additional charges for some options. Sunrise Medical guarantees Jay Seating products for 2 years, and Jay cushion/back covers are guaranteed for 6 months from date of delivery to the customer. The HCPCS codes are K0734/K0735, and K0736/K0737.
---
Supracor Inc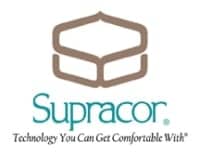 2050 Corporate Ct, San Jose, CA 95131-1753
Phone: (800) 787-7226
Fax: (888) 329-7846
Web site: www.supracor.com
E-mail:
Products: Stimulite® Classic, Classic XS, Contoured, Contoured XS, Slimline™, Slimline XS, Corbee® Pediatric, Contoured Pediatric, Sport, Silver, and Bariatric Cushions
Supracor's sustainable, eco-friendly Stimulite honeycomb cushions provide Total Pressure Management®—pressure relief, reduced shearing, and ventilation to control heat and moisture—the key to pressure sore prevention. With a soft, flexible form of aerospace honeycomb that is fusion-bonded without adhesives and has "memory," the cushions are light and distribute weight uniformly across their surface to relieve pressure. When sitting on a cushion, the compressed cells radiate outward to surround and support the anatomy, self-adjusting to each individual while providing stability. The footprint of the flexible cells stimulates capillary action to enhance circulation for healthier skin. Perforated honeycomb cells allow air to flow vertically and horizontally, keeping the body temperature from rising and preventing humidity. The covers are made of breathable fabrics that work with the honeycomb to wick away moisture and minimize sweat. Made of the same material that is used in wound dressings and heart valves, the cushions are naturally antifungal, antibacterial, and allergen free. The cushions and their covers are machine washable and dryer safe.
The MSRP ranges from $188 to $614 for standard and $209 to $880 for nonstandard sizes, and they are reimbursable under one or more of the following HCPCS codes: E2603, E2604, E2607, and E2601. The cushions have a 2-year warranty and their covers are under warranty for 90 days.
---
Tekscan Inc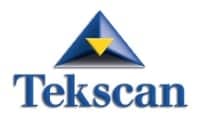 307 W First St, South Boston, MA 02127
Phone: (800) 248-3669; (617) 464-4500
Fax: (617) 464-4266
Web site: www.tekscan.com
E-mail:
Product: CONFORMat®
The CONFORMat is a pressure and force measurement system for seat and back that will precisely show the location and magnitude of peak pressures without altering the support surface. The system provides objective data for clinicians treating ulcers, pressure sores, and other complications related to seating and positioning. CONFORMat aids in optimal selection and design of seating and positioning support surfaces and solutions right in the clinic. The system is the first fully conforming, nonhammocking, pressure-sensing mat available in the market. Its sensor does not create or display pressure artifacts or crosstalk in regions where it is not loaded. It only measures the pressures that are really there, which means the sensor delivers the most accurate interface pressure measurements possible.
---
VARILITE®

4000 1st Ave S, Seattle, WA 98134
Phone: (800) 827-4548
Fax: (206) 343-5795
Web site: www.varilite.com
E-mail:
Product: Meridian™
The Meridian provides exceptional pressure distribution, positioning stability, and comfort. Two independently adjustable, air-foam floatation chambers create maximum pressure distribution, and allow for independent positioning of the pelvis and thighs. The dual chambers work together to correct sacral sitting by creating a pre-ischial ridge, which prevents the ITs from sliding forward into a posterior pelvic tilt. The removable, washable cover is available in mesh or incontinence material. The Meridian can be combined with a contoured Wave™ base for added positioning stability. The product is suitable for pediatric, adult, and bariatric customers. The air-foam floatation construction uses air for pressure distribution and support, and multistiffness foam for stable pelvic positioning. It is self-inflating; no pump is ever needed. Model numbers vary. The Meridian (width less than 22 inches, HCPCS code K0736) MSRP is $375. The Meridian (width 22 inches or greater, HCPCS code K0737) MSRP is $458. A 2-year warranty is offered, excluding the cushion cover.
---
Vista Medical Ltd

Unit 3, 55 Henlow Bay, Winnipeg, MB R3Y 1G4, Canada
Phone: (800) 822-3553
Fax: (800) 664-2044
Web site: www.pressuremapping.com
E-mail:
Product: FSA Pressure Mapping Systems
Most users find FSA pressure mapping systems are intuitive to use, easy to maintain, and well supported. Vista's rehabilitation seating technology comprises FSA seat and back pressure mapping systems, which help prevent pressure ulcers and improve patient function and comfort. FSA systems are soft interface pressure mapping systems, in which a thin, durable, flexible sensor is placed under the person's body as close to the skin as is practicable. The FSA provides real-time information about the pressures affecting the patient's skin. FSA systems can be used as a biofeedback tool to educate patients/caregivers, and to help increase range-of-motion and pressure-relief capabilities. Additional tools include temperature, humidity, wheelchair center of gravity, bed, foot, and shear sensors. FSA systems are supported by company-direct representatives and affiliates in the field, and Vista provides live, interactive Web-based training, toll-free technical support, free software upgrades, and other resources on the Web site. FSA assessment systems can range from under $7,000 to under $10,000 MSRP. Larger seat mats are available, but most users choose the typical seat size of 21 by 21 inches. Smaller sensors are available for pediatrics, headrests, and armrests, and bed-sized sensors and several foot sizes are available, as are temperature-sensing mats, humidity sensors, shear sensors, and custom-designed sensors of various sizes and pressure ranges. Vista offers a 3-year warranty on electronics and a 2-year prorated warranty for sensing mats.