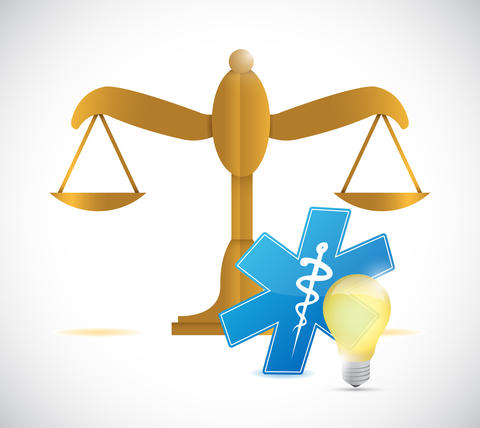 by Frank Long, editorial director, Rehab Management
Physical therapy is one of several health care professions that stands to lose clientele to physician-owned businesses because of loopholes that persist in the Stark laws. Those loopholes allow physicians to refer patients to service providers in which they—or a family member—maintains a financial interest. A recent editorial in the Journal of the American Medical Association evaluates the few options for closing these loopholes, one of which is blunt legislative action. The rationale for these options comes from  a recent report from the Government Accountability Office (GAO).
Among the health care professions the GAO report evaluated that suffered the greatest business threat from physician self-referral loopholes are advanced imaging, anatomic pathology, radiation therapy, and physical therapy.
The JAMA editorial, which was composed by what are described as "leading healthcare policy makers," notes that there are 35 exceptions to the Stark laws, which have compromised their ability to reduce fraud and abuse among the self-referrals. The editorial further notes that an increase in self-referrals which the GAO has documented are the result of inadequate statutory and regulatory oversight. Those oversight measures are further weakened, the authors contend, by continued incentives that are allowed as part of the fee-for-service reimbursement model currently in place.
Short of a re-tooling of the current reimbursement system the authors suggest relief will come only through a change in the regulatory structures, or legislative action. "Support for legislative [action] is substantial," write the authors, who note that support for closing the loopholes is offered by a large number of health policy experts who assembled an overview of how the system might be changed in the New England Journal of Medicine (NEJM). Among the authors of that article was Ezekiel Emanuel, MD, a fellow at the Center for American Progress, bioethicist, and sibling of former White House Chief of Staff, Rahm Emanuel.
Authors of the JAMA editorial report that similar recommendations were offered by the Washington, DC-based Bipartisan Policy Center.