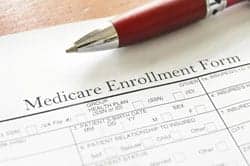 A new study commissioned by the Amputee Coalition suggests that in many cases, taxpayers ultimately pay more in the long term when Medicare patients are not provided with replacement lower limbs, spinal orthotics, and hip/knee/ankle orthotics. The study was reportedly conducted by Allen Dobson, PhD, health economist, former director of the Office of Research at CMS (then known as the Health Care Financing Administration).
The research encompassed a total of nearly 42,000 paired sets of Medicare beneficiaries with claims from 2007 to 2010. Paired patients either received full orthotic and prosthetic care or did not receive such care, according to the study. The results indicate that patients who received orthotic or prosthetic services have lower or comparable Medicare costs than patients who need, yet do not receive, these services. The results also suggest that Medicare could potentially experience a 10% savings for patients receiving lower-extremity orthoses and comparable payments for patients receiving spinal orthoses and lower-extremity prostheses.
The study maintains that what may initially offset the initially high cost of orthotic and prosthetic devices is the devices' link to higher rates of physical therapy and rehabilitation, allowing patients to remain in the community. The reduced use of hospital services and facility-based care offsets the cost of the devices, allowing for potential savings and better quality-of-life outcomes for patients.
To read the full study results, click here.
Dobson states that upon examining full costs and other outcomes, during "a 12- to 18-month period, our study concludes that patients who received the orthotic and prosthetic services experienced greater independence than patients who do not, with better or comparable health outcomes and generally lower Medicare payments," Dobson says.
Susan Stout, interim president, CEO, Amputee Coalition, reinforces Dobson's findings. "This study provides nationwide data which helps corroborate this patient experience, and also points us to the need for more research regarding the value of prosthetics from both a quality of life and financial perspective."
Thomas F. Kirk, PhD, president, American Orthotic & Prosthetic Association, calls the report, "a clear win for patients and a win for taxpayers. Not only do patients who get full orthotic and prosthetic (O&P) treatment benefit the most, but it also ends up costing taxpayers less in most cases."
Key study findings state that among lower-extremity patients, patients who received lower-extremity prostheses had comparable Medicare episode payments and better outcomes than patients who did not receive prostheses. The device was nearly paid back by the end of 12 months, and patients were enabled to experience higher quality of life and increased independence than those who did not receive the prosthetic.
The findings also note that patients who received lower-extremity orthoses exhibited improved outcomes during 18 months. Improvement was defined as fewer acute care hospitalizations, emergency department admissions, and reduced costs to Medicare, according to the report.
Patients were also able to sustain significantly more rehabilitation and return to their homes, rather than being placed in a facility-based setting. Additionally, patients who received spinal orthoses had comparable Medicare payments during 18 months to patients who did not receive the orthotic, and also exhibited a higher reliance on ambulatory and home-based care, rather than facility-based care.
A replay of the news event announcing the study's findings via webcast is here.
[Source: Amputee Coalition]