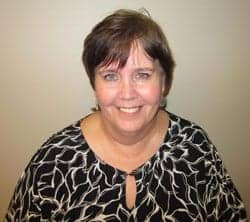 Sharon Clark, (pictured right) Ottobock employee, has been given a title change from National Payor Relations and Contract Specialist to National Payor Relations Manager, a company news release announces.
Ottobock, Minneapolis, reports that prior to joining the company, Sharon obtained 15 years in the medical equipment industry, specifically with experience in health care contracts. Clark served as center manager for Lincare prior to her role at Ottobock and has experience in working with top medical payors to facilitate new contracts, renewals, and in negotiating resolution of reimbursement and contract issues. Clark also performs medical contract updates, terms and fee negotiations, price table administration and medical appeals processes.
In light of Clark's experience and duties with the company since 2007, "We are pleased to announce her title change to National Payor Relations Manager in order to accurately reflect her responsibilities which have assisted us in achieving in the payor management goals that are vital to our success in orthopedic billing opportunities," says Gauray Mishra, vice president, Global Sales for Ottobock and US Orthopedic Division head.
In addition to being a member of Ottobock's Orthopedic Services management team, Ottobock notes that Clark also heads up its newly formed Contract Committee, which is designed to strengthen payor contracts and achieve overall business goals around billing opportunities.
[Source: Ottobock]