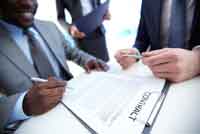 To provide customized financing to its customers, Fallbrook, Calif-based company Med-Fit Systems Inc has announced the launch of a captive finance program, branded as Nautilus Commercial Capital. A Med-Fit Systems Inc news release notes that the addition of in-house financing is the most recent in a series of growth and development steps since the company's purchase of the Nautilus commercial assets.
The company adds that the new alliance with Spyglass Capital will offer customers access to Nautilus Commercial Capital's specialists, speeding and adding efficiency to financing activity. Med-Fit Systems notes that its customers will be able to access competitive rate financing directly from the equipment source.
Dean Sbragia, Med-Fit Systems Inc CEO, articulates the company's excitement in working with Spyglass Capital. "They are an experienced team with a deep knowledge and strong understanding of the fitness and physical medicine marketplace. The flexibility they offer in financing new and refurbished systems, installation, service, and leasehold improvements is vital to our customers," Sbragia says.
Mark Cusick, Spyglass Capital president, echoes Sbragia's sentiments, adding, "We are pleased with this new enterprise with Med-Fit Systems to provide creative financing solutions to their entire network of customers and dealers," Cusick says.
[Source: Med-Fit Systems Inc]