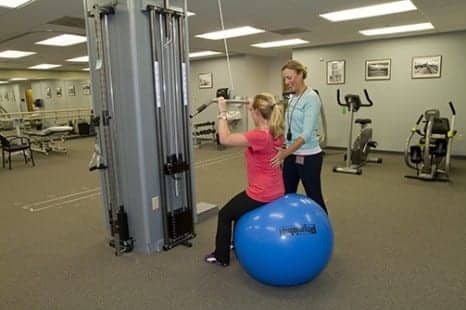 The American Parkinson Disease Association (APDA) launches APDA Parkinson's Disease Training for Fitness Professionals, a free online training program for fitness, health, and wellness professionals to help make exercise more available and approachable for people living with Parkinson's disease.
The program aims to help fitness professionals safely and effectively work with people with PD to develop exercise regimens that will support treatment of their symptoms and substantially improve their quality of life, according to a media release from APDA.
"As the evidence about the positive impact of exercise on people with PD started growing, we identified a gap of educational resources and easily-accessible guidance for the fitness community," says Leslie A. Chambers, president & CEO, APDA.
"In order to have the biggest reach and impact the most people, we knew whatever we created had to be user-friendly and evidence-based," she adds.
APDA partnered with the Office of Continuing Professional Education (OCPE), a unit of the Rutgers New Jersey Agricultural Experiment Station, to create the program.
A panel of PD and exercise experts, including neurologists, movement disorder specialists, and physical therapists, under the leadership of Terry Ellis, PT, PhD, NCS, Boston University, and Lee Dibble, PT, PhD, ATC, University of Utah, developed the exercise recommendations specifically for people with PD.
Primary authors include Dr Tami DeAngelis from Boston University, Sargent College of Health & Rehabilitation Sciences and Dr Merrill Landers, Chair of the Department of Physical Therapy, University of Las Vegas, the release continues.
"People with PD who exercise do better over the long term compared to those who don't," Ellis states. "So of course, we want to get as many people exercising as possible, but we want to make sure they are doing it safely, and doing the types of exercises that are going to be most effective for their symptoms and specific situations."
"This online program will enable us to get this critical information in the hands of so many people, who like us, are trying hard to help people with PD live their best, healthiest life," Ellis adds.
The APDA Parkinson's Disease Training for Fitness Professionals is a 1- to 2-hour course with instructional videos. Everyone who completes the training course will receive a certificate of completion.
For more information and to access the course, visit American Parkinson Disease Association.
[Source(s): American Parkinson Disease Association, PRWeb]