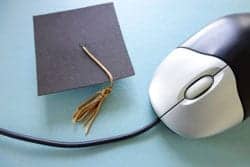 In a recent news release, the John G. Rangos School of Health Sciences at Duquesne University announced that it has begun taking applications for its online Occupational Therapy Doctorate (OTD) Program. The release notes that the program is slated to begin in May 2014 and features a 32-credit curriculum, which can be completed within 2 years. The OTD program also offers a flexible, online format designed to accommodate working professionals seeking to further their career.
The release states that the program is intended to accomplish a variety of goals, including preparing advanced practice scholars with knowledge, skills, and attitudes that can be used to create evidence that validates occupational interventions. The program also aims to plan, create, and market occupational therapy services in traditional and emerging markets. An additional goal of the program is to assist graduates in assuming positions as transformative leaders who understand complex social and health problems, facilitate knowledge-sharing, influence system change, and advocate for socially just practices.
Jaime Muñoz, OTD program director, adds, "Students can expect to produce functional, practical outcomes that can be directly applied to their practice and professional goals."
The OTD application requirements appear on the university's homepage. The release reports that application requirements should be submitted through OTCAS, the Centralized Application Service for Occupational Therapy (portal.otcas.org).
For more information email [email protected]
[Source: Duquesne University]