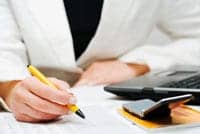 Ancillary Care Solutions (ACS), a group that helps health care organizations establish and manage occupational and physical therapy programs, announced that Cary Edgar will speak at the annual conference of the Texas Orthopaedic Association and Texas Association of Orthopaedic Executives. Edgar, co-founder of ACS, will address data-driven management and the use of data to optimize the quality and profitability of physical and occupational therapy.
Edgar will share key PT/OT specific benchmarks and address why a PT or OT provider or practice may be below benchmarks. In addition, he will also discuss how to use data to determine whether therapists are treating patients for an appropriate period of time and whether they are capturing all proper charges.
Payment trends will also be addressed, including how higher co-pays and deductibles are affecting average visits/patient and overall practice profitability. According to the ACS news release, Edgar says, "PT/OT margins can shrink very rapidly, and therefore proactive management of provider and support staff productivity and overall efficiency based on real-time data is an absolute necessity."
ACS helps health care organizations manage their therapy programs, ranging from the expansion of existing programs, the reinvigoration of underperforming programs, to the development and management of new programs.
[Source: Ancillary Care Solutions]