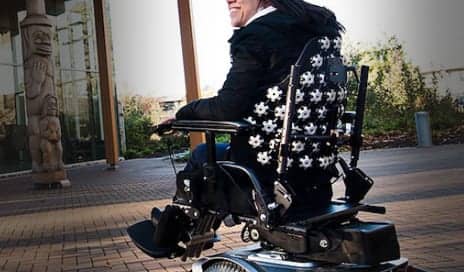 Symmetric Designs, headquartered in Salt Spring Island, British Columbia, Canada, a leader in the manufacturing of innovative rehabilitation equipment, reports that it has received coding for the company's modular custom seating system: Free Form Seating.
The code, E2617, is for "Custom Fabricated Wheelchair Back Cushion, Any Size, Including Any Type Mounting Hardware," according to a media release from the company.
Sources at Symmetric Designs describe Free Form Seating as, "A new approach to custom seating." The system is designed to provide a modular shell that can continually adapt to postural changes and, with one tool, Free Form Custom Back Supports can be grown or reduced in size.
Free Form Custom Back Supports can be covered in a variety of materials, including foam, gel or air. The Free Form Shell is open and modular, allowing excellent air flow and moisture dissipation.
Free Form Custom Back Supports are adaptable to any type of wheelchair or stroller, according to a company media release. A variety of positioning accessories are also available for Free Form which, the release notes, results in a truly versatile and adjustable custom seating system.
Source: Symmetric Designs