by Frank Long
Upgrading to ICD-10 was supposed to enable medical diagnoses with pinpoint accuracy. It is fair to say that was achieved. It is also fair to say the codes in some cases overshoot their intended mark. Following is a collection of several new codes from The Centers for Medicare and Medicaid (CMS) that deliver on the organization's mission to underwrite highly detailed patient records while providing a few laughs that likely were unintended.
To prove CMS was completely serious about these, each code can be fact checked at cms.gov.
v91.07 Burn due to water-skis fire: No solid figures exist regarding the number of water skis that ignite each year, but the sport of water skiing is known to cause orthopedic injuries. Therapists could also find themselves calling on their wound care skills to treat such cases.
Y93.D1 Accident while knitting or crocheting: Making sweaters and scarves is more of a bloodsport than anyone realized.
Y92.253 Hurt at the opera: Wherever impossibly high heels are worn, there is a need for a code like this. It presumably also covers falling from balconies.
V95.40 Unspecified spacecraft accident injuring occupant: Why  "unspecified"? Wasn't ICD-10 supposed to do away with such ambiguities?
W61.01 Bitten by parrot: Is this really that much different from being pecked by a chicken?
W61.33 Pecked by a chicken: Apparently it is.
V97.33 Sucked into a jet engine: Good to know this injury is survivable.
While not all of these codes are likely to ever be entered by a physical or occupational therapist, there are others worth reviewing so rehab professionals can spread the word among their allied healthcare colleagues:
V96.00 Unspecified balloon accident injuring occupant.
X52 Prolonged stay in weightless environment.
W61.12 Struck by Macaw.
V94.810 Civilian watercraft involved in water transport accident with military watercraft.
V91.35 Hit or struck by falling object due to accident by canoe or kayak.
W56.11 Bitten by sea lion.
W56.32 Struck by marine mammals.
W56.22 Struck by orca, initial encounter.
Y92.241 Hurt at the library.
Z63.1 Problems in relationship with in-laws.
Y92.146 Swimming pool of prison as the place of occurrence of the external cause.
V00.01 Pedestrian on foot injured in collision with roller-skater.
W55.21 Bitten by a cow.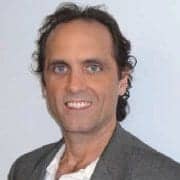 Frank Long is editorial director of Rehab Management and Physical Therapy Products.