Join Frank Long, Editorial Director of Rehab Management and Physical Therapy Products as he speaks with
Yorick Wijting, PT, DPT, Senior Director of Global Clinicial Education at Chattanooga, a DJO Global Company.
What happens when the voice of the customer guides product development? A modality becomes easy to use, with superior power and unparalleled simplicity.
How simple? Every application is only 3-clicks away.
In this podcast Yorick Wijting explains how the new Vectra Neo® removes the uncertainty from applying modalities by guiding clinicians step-by-step, in real time, to provide the ideal therapeutic treatment. What once was complex is now touchpad easy.
Hear Yorick detail how Vectra Neo's 12 waveforms of electrotherapy can be combined with ultrasound, laser, or a surface EMG biofeedback tool to speed the continuum of treatment. You'll also get valuable, detailed examples of patients and conditions for which Vectra Neo saves time and money—whether used as stand-alone treatment or a complement to manual therapy.
Now more than ever, modalities are integral to physical therapy practice. Discover why.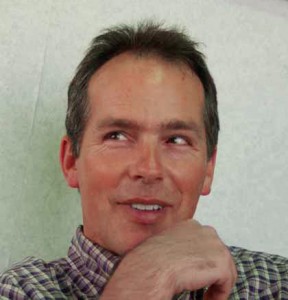 Yorick Wijting, PT, DPT, received his degree in Physical Therapy in the Netherlands and later his DPT at the University of St. Augustine in Florida.  He has practiced physical therapy in various care settings across Europe, South Africa and the United States. He has extensive training and practical experience in electrotherapy and teaches nationally and internationally to medical professionals on its therapeutic use. Yorick has been instrumental in promoting and developing the use of electrical stimulation by Speech Language Pathologists in the treatment of dysphagia. Yorick currently lives in California and works for DJO as the Senior Director of Global Clinical Education.
Simplified, Powerful Solutions Deliver the Results You Demand