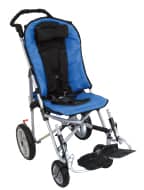 Convaid, Inc. was awarded with the 2013 Long-Term Investor Award by the city of Torrance at the 6th Annual Torrance Advantage Awards. The award was given for Convaid's dedicated service to the affairs of the community and for the civic pride demonstrated by its numerous contributions for the benefit of Los Angeles County citizens.
According to the Convaid news release, the Long-Term Investor Award was created to honor businesses that have "demonstrated excellence throughout the community through partnerships, innovative strategies and continuous effort towards progress."
In addition to the Long-Term Investor Award, the company received recognition from the mayor of Torrance, $200 to help with operating expenses, and certificates of recommendation. Chris Braun, president of Convaid, says that this is a big honor for the company, adding that, "We take pride in giving back to Torrance and its surrounding cities and it's a great to be recognized for all the contributions Convaid employees have done."
Through the Convaid Community Outreach Program, the company has donated wheelchairs to individuals and families unable to get insurance or state funding. The company also recently partnered with the L.A. County Office of Education and donated several wheelchairs to the special needs program for North Torrance High School.
Convaid has also made a number of wheelchair donations to the Pediatric Therapy Network (PTN). Finally, in 2012, Convaid adopted LAUNCH pre-school in the city of Torrance where Convaid employees volunteer with the children at school projects and events.
Source: Convaid, Inc.