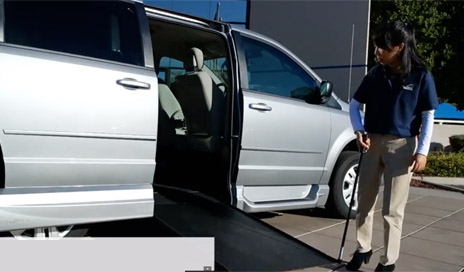 American Lift Aids (ALA), a Tyler, Texas-based full service mobility-automotive facility that is also a high-tech provider of mobility driving systems, has joined the "Dare to Compare" Mobility Van challenge. The challenge awards a van conversion to a wheelchair user as part of a program in that helps wheelchair users compare their current transportation to a new conversion from Vantage Mobility Inc (VMI).
The van conversions are reported to have a maximum value of $22,000 and are aimed at benefiting disabled veterans, independent wheelchair users, and caregivers particularly in the East Texas region. American Lift Aids locations in Tyler, Texas, and Beaumont, Texas, both will have free submission forms on site.
"This is a fantastic opportunity for Tyler residents," notes Tim Baker, Jr, head of ALA Tyler, in a media release from ALA. "Dare to Compare promotes education when it comes to purchasing lift equipment, and we're excited to be a part of it. Our hope, of course, is that we can help a local resident gain the gift of mobility."
Through this contest, ALA aims to help East Texas wheelchair users and caregivers compare their current transportation solution to those offered by VMI. To participate in the contest, an entry form must be completed through VMI's website or at a local participating dealer. Anyone interested in participating in the challenge are encouraged to test out the equipment on-site at American Lift Aids. A winner will be randomly drawn July 15.
"Our goal is to help people choose the mobility solution that best fits their unique circumstance," Baker says. "Many people, especially first-time buyers, are unaware that there isn't a one-size-fits-all wheelchair van conversion. This contest gives people the chance to not only discover the right mobility conversion vehicle, but provide access to vehicles they might not have considered."
More information is available online at www.vantagemobility.com or at the American Lift Aids dealership, 2407 WSW Loop 323, Tyler, Texas, or 2310 Calder Avenue, Beaumont, Texas.
[Source: American Lift Aids]