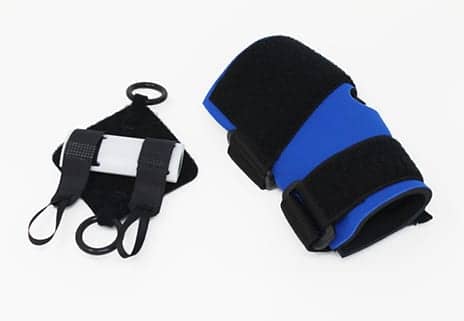 The Small Items gripping aid, new from UK-based Active Hands, is designed to enable users with reduced hand function or little or no finger strength to grip small items such as toothbrushes, pens, art items, razors, and makeup brushes with ease.
The gripping aid consists of two parts: a neoprene glove and a Velcro-backed palm pad with clamp. Items clamped in the palm pad can be placed into the glove at any angle, making a wide range of activities accessible, according to the company in a media release.
The clamp mechanism can be easily opened and closed to switch between items. Additional palm pads can also be purchased, enabling users to preload commonly used items and simply switch between the palm pads without having to remove the glove each time. In this way, the aids can promote greater autonomy in many aspects of daily living.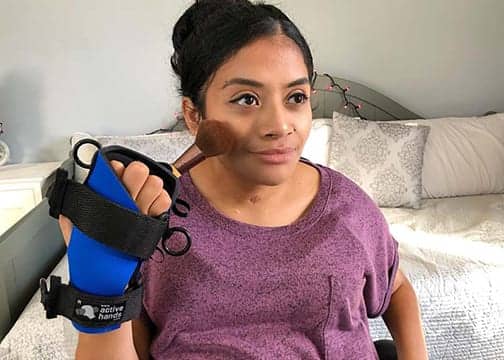 "Our mission is to help people achieve more active and inclusive lives – giving them independent access to a variety of activities that would be impossible without Active Hands gripping aids. This new product delivers an effective solution to completing fine-motor activities with reduced grip; something our customers have been asking for," says Active Hands Director Rob Smith, in the release.
For more information, visit Active Hands.
[Source: Active Hands]