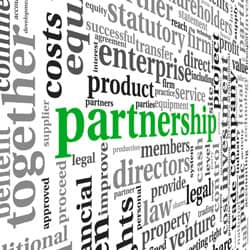 A recent news release announces that as part of an exclusive partnership with Quantum Rehab and Pride Mobility Products Corporation, the Comfort Company, headquartered in Bozeman, Mont, will be selling the Exeter, Pa-based companies' manual wheelchair offerings, including the Stylus LS, Litestream XF, Litestream Junior, and Kids UP products nationwide beginning in May.
Jay Brislin, MSPT, vice president, Quantum Rehab, articulates both Quantum and Pride's excitement in partnering with the Comfort Company. "This partnership will allow Quantum/Pride and Comfort Company to capitalize on additional opportunities and improve relationships with therapists and ATPs across the country. It will also strengthen the support available to our providers and allow for increased collaboration on products and services offered."
Evans Innes, vice president of new business development, Comfort Company, characterizes the partnership as a "perfect match" that will ensure the company's customers have access to its full line of mobility and seating products. "Given the ever-changing and growing needs of our industry, the coupling of the quality and unique strengths of our two companies will ultimately position us to better serve our customers now and in the future," Innes adds.
The release notes that the partnership will allow Quantum and Pride field sales personnel and Comfort Company representatives to work as a team to deliver on-site support and additional resources for providers to help meet their customers' daily needs. To smooth the transition for providers, Quantum and Pride says their inside sales force will continue to process and facilitate Quantum and Pride orders.
[Source(s): Pride Mobility Products Corporation, Quantum Rehab, Comfort Company]