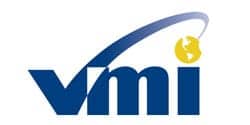 Steve Herbst, a winner of the 2013 National Mobility Association (NMEDA)-supported Local Heroes Contest, will receive a 2013 Honda Odyssey Touring Edition with VMI Northstar conversion on August 7. The vehicle will reportedly be presented to Herbst at MobilityWorks, Villa Park, Ill.
The Local Heroes Contest is intended to offer individuals with disabilities the opportunity to win a wheelchair accessible vehicle. The contest is also part of National Mobility Awareness Month and championed by the NMEDA.
Monique McGivney, director of corporate communication at VMI notes that the contest allows the company to spotlight, "the amazing people in our communities who live with disabilities. It also gives us the opportunity to help deserving families, like the Herbsts, enjoy greater independence with a wheelchair accessible van that meets their specific needs."
Herbst adds that the contest could not have come at a better time, as he lost the ability to drive his previous vehicle shortly before learning about the contest. Thanks to "tremendous support" from friends, family, co-workers, "We received almost 38,000 votes, which is very humbling to think about. We're especially grateful to VMI for being part of this contest and providing us with their Honda Odyssey with their in-floor ramp, which was customized with the hand controls that will allow me to drive again," Herbst says.
The black 2013 Honda Odyssey Touring Edition with VMI Northstar conversion offers a variety standard features such as easily accessible interior buttons, handles and switches, obstruction-free doorway for eased entry/exit for able-bodies passengers, and wider, usable accessible ramp surface with an ultra-low, 8.0 degree accessible ramp angle with 800-pound wheelchair ramp capacity.
Source: VMI