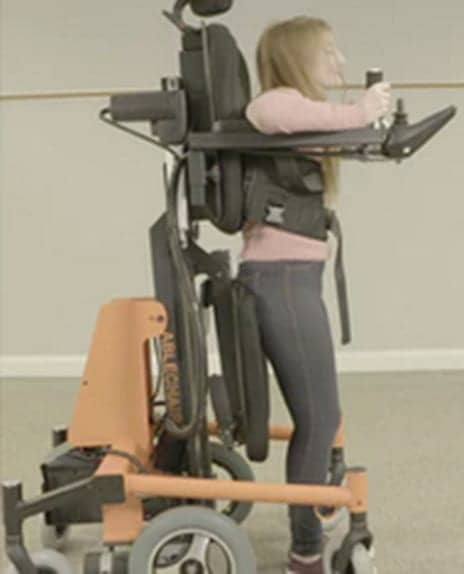 Advanced Fitness Components launches the AbleChair, a multipurpose power wheelchair engineered to combine mobility, gait therapy, position control, and transfers with wireless touch screen operations.
The AbleChair is designed to transform to a gait system. In most cases, users can independently gait train with controlled weight bearing almost anywhere and anytime they want, which may help lead to a faster recovery.
In addition to gait training, the AbleChair could help improve bone density, stretch muscles, increase circulation, avoid ulcers, eliminate bad postures, and minimize fatigue, a media release from the company suggests.
"With aggressive pricing together with unmatched functionality, we believe the AbleChair is well positioned in a growing specialty wheelchair market" says Bala Vatti, CEO, in the release.
Standard products include Pediatric (100 lbs), Adult (250 lbs), and Bariatric (400 lbs) models. The first available models will be the Adult models.
For more information, visit Advanced Fitness Components.
[Source: Advanced Fitness Components]