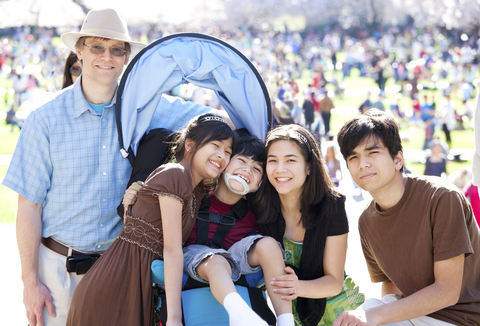 Camp Twin Lakes, Rutledge, Ga, will be the site of the inaugural Winter Weekend camp, presented for children ages 6 to 18 years who are affected by physical disabilities, and their families. The camp is presented by the Walton Foundation for Independence, and will offer a medically supervised environment where families may enjoy a safe weekend getaway.
"When you're caring for a child with a disability, it affects the entire family," says Vicki Greene, vice president, Walton Foundation for Independence. "Winter Weekend offers parents, siblings, and children ages 6 to 18 with a physical disability the time away to play, relax, and reconnect, together. It's also a priceless opportunity for families to meet and share their feelings with other families."
A media release from Walton Foundation for Independence reports the camp will have the usual amenities and activities associated with camp experience, but will include the opportunity for disabled children to participate in additional activities. Some of those activities include zip lining or rope climbing with the assistance of trained volunteers and medical staff.
An opportunity for parents to enjoy "respite and pampering" will also reportedly be available.
A $25 registration fee per family is requested. All of the Walton Foundation's programs are reportedly donor supported, and donors have the opportunity to sponsor an entire family's camp weekend with a $400 donation.
Applications are now open and are due by January 30, 2015. Space is limited and is offered on a first-come first-serve basis. For more information on how to register or to make a donation of support, visit 
www.waltonfoundation.net/WinterWeekend
 or contact Vicki Greene at (706) 826-5809.
[Source: Walton Foundation for Independence]