"It's not going to be easy, and there's going to be false starts and setbacks and mistakes along the way, but I'm confident, if we come together and work together, we will finally achieve what generations of Americans have fought for, and fulfill the promise of health care in our time."
—President Barack H. Obama, 44th President of the United States
Even as the new Obama-Biden administration tirelessly negotiates the policies of a proposed health care reform package with lawmakers, the nation's financial woes and health care tribulations continue to worsen. Meanwhile, with rising health care premiums, decreased employer contributions, and sweeping across-the-board increases in health care costs, Americans simply can no longer afford illness or injury. Since any decisions in a national health care program will not occur until much political dust has settled, health industry professionals will need an interim plan to ensure their practices remain active and profitable.
Along with the rest of the nation, physical medicine and rehabilitation professionals must take the time to rethink the strategies of current programs they provide and pursue additional avenues of income, perhaps by extending their ancillary services to include prevention and wellness programs, thus enhancing their practice by increasing their clientele.
The old adage, "An ounce of prevention is worth a pound of cure," should become a mantra (and, perhaps, a sales pitch) in view of the current health care and economic climate. By embracing their roles as "Experts in Human Motion,"1 PMR professionals can become the "go to" experts for all of their clients' physical conditioning, fitness, and wellness needs.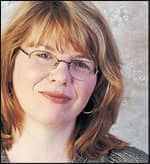 For example, therapists might consider offering special health care programs through their practices. By adding classes or independent sessions in core strengthening, muscle toning, endurance training, and circuit training, and additional specialty programs for individuals of all ages and physical abilities to their practices, physical therapy professionals can offer their clienteles a way to invest in their long-term health with cost-effective solutions. Another example might include launching a local injury prevention and wellness awareness campaign, as part of a health care outreach program, which could be implemented through hospitals, schools, or community centers.
Physical therapy professionals can not only expand their existing client base, but extend care through services that will help these individuals improve their overall physical health and emotional well-being for years to come.
As new health care initiatives become reality, occupational and physical therapists can assume their positions as Experts in Human Motion, and become national advocates for improving overall health through fitness and prevention practices.
—Rogena Schuyler Silverman

Reference
American Physical Therapy Association. American Physical Therapy Association launches campaign to brand physical therapists as experts in human motion. Available at: www.apta.org/AM/Template.cfm~. Accessed March 9, 2009.
Editor's Note: Have a comment? Rehab Management encourages its readers' comments, critiques, and suggestions. Please contact .