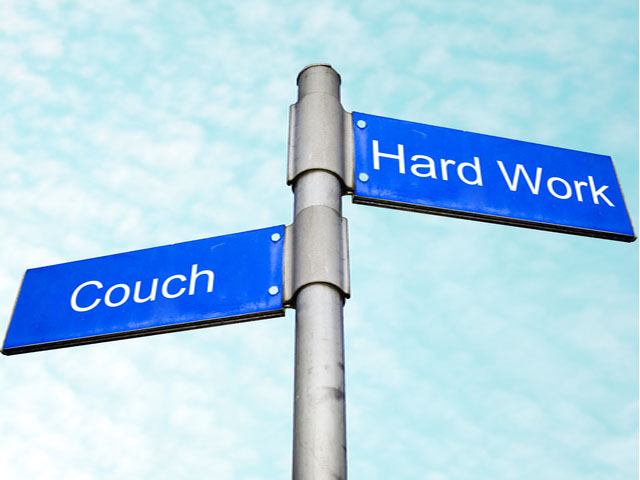 However unlikely, the findings of a Denmark-based research effort recently determined that individuals who followed strenuous jogging programs were just as likely to die as sedentary individuals who did not jog. The study, published in the Journal of the American College of Cardiology, tracked factors such as hours jogged, frequency, and pace.
Peter Schnohr, MD, DMSc, who was one of the researchers involved with the Copenhagen City Heart Study, emphasizes that the pace of study subjects who were "slow joggers" corresponds to vigorous exercise, and study subjects who participated in strenuous jogging corresponded to very vigorous exercise.
"When performed for decades, this activity level could pose health risks, especially to the cardiovascular system," Schnor reports.
The study reportedly evaluated 5,048 healthy participants in the Copenhagen City Heart Study who responded to questions about their activity. According to a media release from the American College of Cardiology, the study subjects identified and tracked 1,098 healthy joggers and 413 healthy but sedentary non-joggers for 12 years.
By compiling data such as the hours a study subject spent jogging, the frequency of the subject's jogging activities, and the individual's perception of pace, the study determined that strenuous joggers were as likely to die as sedentary non-joggers, while light joggers had the lowest rates of death.
Jogging from 1 to 2.4 hours per week was associated with the lowest mortality and the optimal frequency of jogging was no more than three times per week. Overall, significantly lower mortality rates were found among study subjects who employed whose jogging pace was "slow" or "moderate." Study subjects whose jogging pace was categorized as "strenuous" exhibited nearly the same mortality risk as the group of sedentary non-joggers.
Researchers registered 28 deaths among joggers and 128 among sedentary non-joggers. In general, the joggers were younger, had lower blood pressure and body mass index, and had a lower prevalence of smoking and diabetes.
Schnohr led another Denmark-based study in 2006 that explored longevity among male and female joggers that revealed jogging had a relationship with "significantly lower all-cause mortality and substantial increase in survival for both men and women," according to the study's abstract.
[Source: American College of Cardiology]