Burke Rehabilitation Hospital recently earned Electrodiagnostic Laboratory Accreditation with Exemplary Status from the American Association of Neuromuscular & Electrodiagnostic Medicine (AANEM), it announces.
By achieving this highest level of AANEM accreditation, Burke Rehabilitation Hospital has demonstrated clinical excellence in Electrodiagnostic (EDx) medicine and confirmed its commitment to providing the finest quality rehabilitative healthcare. 
In addition to the accreditation, Burke announces the appointment of Dr Andrew Abdou as Director of the EDx Service.
Abdou has been the primary faculty physician providing inpatient and outpatient EDx for evaluation of neuromuscular disorders. He also serves as the core faculty for the EDx training of resident physicians and received the Teacher of the Year Award in June 2021 from the Burke Physical Medicine and Rehabilitation Residency Program. In his expanded role, he will oversee the quality and policy of the EDxservice at Burke.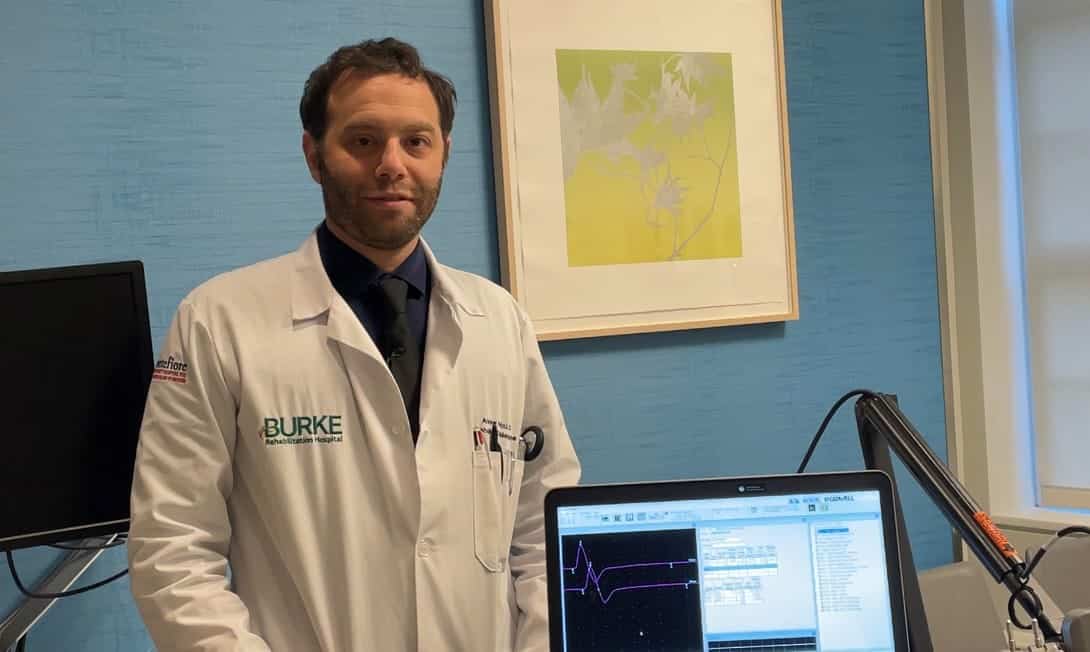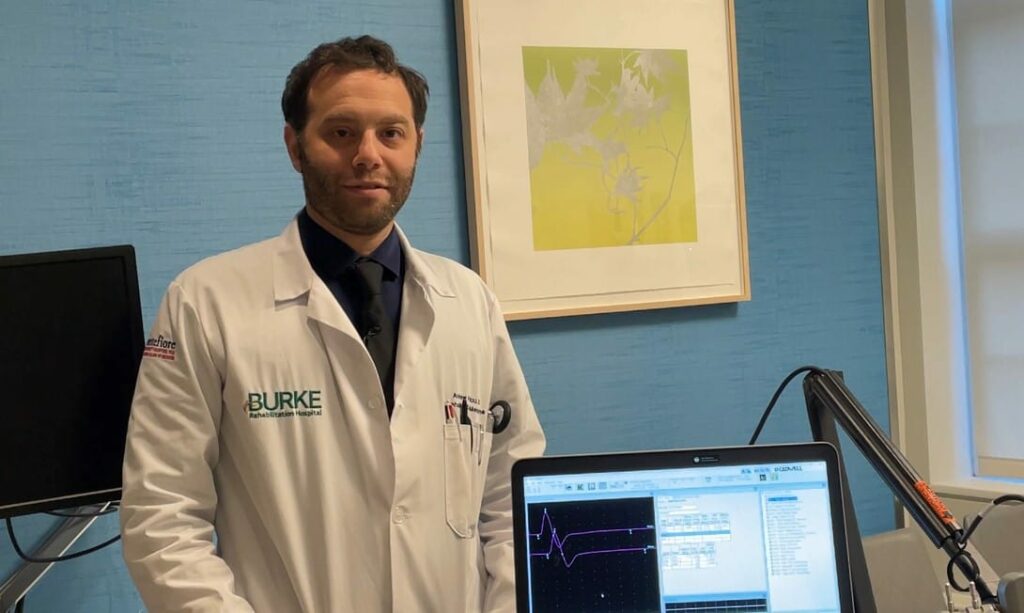 During the past 3 years, Burke has increased its EDx services with three board-certified Electrodiagnostic Medicine physicians: Senior Vice President and Chief Medical Officer Dr. Mooyeon Oh-Park, Dr. Benjamin Seidel, and Dr. Abdou. These physicians diagnose critical illness neuropathy/myopathy, polyneuropathy, traumatic nerve injuries, radiculopathies, and entrapment neuropathies. 
"The Electrodiagnostic Laboratory at Burke Rehabilitation Hospital/Montefiore Rehabilitation Medicine serves a unique and valuable role in the evaluation of neuromuscular disorders for our inpatients and outpatients. Electrodiagnostic testing provides information about diseases of the muscles and nerves by recording electrical activity and measuring the speed and degree of electrical activity in these tissues. This testing is highly specialized and not commonly available in physicians' offices." 

— Dr Andrew Abdou
Burke maintains the only AANEM-accredited EDx laboratory in Westchester County and is one of only 27 such labs in New York State.
EDx Laboratory Accreditation acknowledges maintaining the highest level of quality, performance, and integrity based on AANEM's professional standards. These standards evaluate diagnostic services and clinical operations essential to providing quality patient care, such as:
Clinical staff qualifications and continuing education
Physical facilities
EDX equipment
Protocols for performing EDX studies
Patient reports
Policies for ensuring the health and safety of every patient
"We commend Burke Rehabilitation Hospital for making the commitment to becoming accredited. Taking this step demonstrates their dedication to ensuring patients are receiving the best possible care."

— AANEM Executive Director Shirlyn A. Adkins, JD
[Source: Burke Rehabilitation Hospital]