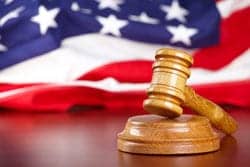 The American Physical Therapy Association (APTA) recently announced its support of the Rehabilitation Improvement Act (S. 1027), which is intended to assist in advancing rehabilitation research within the National Institutes of Health (NIH). The legislation was introduced by Sen Mark Kirk (R, Ill) and Sen Tim Johnson (D, SD) on May 23, the APTA says.
The measure is designed to build on recommendations contained in a report published by the Blue Ribbon panel on Medical Rehabilitation Research, which promoted better coordination and elevation of the role of this research within the federal government. In a news release, the APTA explains that the bill calls for the facilitation of a working group encompassing a range of NIH institutes and centers to update and streamline rehabilitation research priorities within the organization.
The bill would also require a report on the feasibility of implementing recommendations proposed in the Blue Ribbon Panel report. The APTA adds that the bill also allows for interagency agreements to better synchronize rehabilitation research conducted by agencies outside of the Department of Health and Human Services.
Paul A. Rockar, PT, DPT, APTA president, articulates the organization's excitement in working with the senators to advance the legislation, which he calls, "an important step towards better coordinating research efforts and shining a spotlight on the outcomes and benefits of rehabilitation research."
Kirk, a member of the Senate Health, Education, Labor, and Pension Committee, emphasizes the importance of the bill by recounting his own experience post-stroke. As a result of advances in rehabilitation and his participation in a walking research trial at the Rehabilitation Institute of Chicago, Kirk says he experienced an "incredible recovery. Every stroke victim should have that same opportunity, which is why I have teamed up with Senator Johnson to introduce the Rehabilitation Improvement Act."
The release notes that following its completion in late 2012, the Blue Ribbon Panel's report indicated that rehabilitation research requires greater investment, coordination, and strategy in order to meet the growing need for rehabilitation services, including physical therapy.
[Source: APTA]