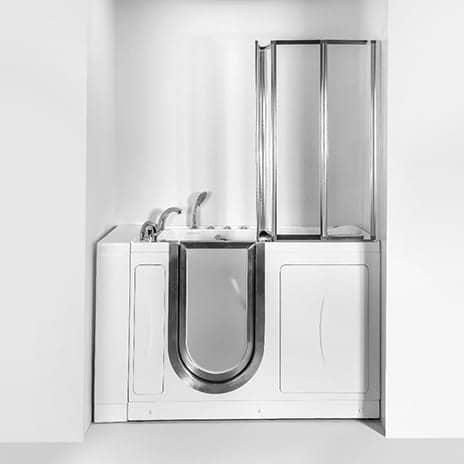 Ella's Bubbles' new Tempered Glass Walk-In Tub Screen is designed to lock in place, creating a barrier to prevent water from spraying out of the tub and onto the floor while bathing or using the handheld shower.
As a result, the floor is kept dry to prevent slips and falls when users exit the tub as well as unnecessary labor.
"At Ella's we continue to strive towards creating a bathing experience that caters to each and every need of our clients," says Laimonis Magone, CEO of Chicago-based Ella's Bubbles, in a media release. "Our Tempered Glass Walk-In Tub Screen is just one example of how our team continues to deliver new ways to enhance the bathing experience for our dear customers."
For more information about the company's line of acrylic walk-in tubs and accessible shower stalls and gel coat walk-in tubs, visit Ella's Bubbles.
[Source(s): Ella's Bubbles, PRWeb]