G&W Heel Lift Inc celebrates the 50th anniversary of its founding.
Since 1967, G&W Heel Lift Inc has been supplying custom-made heel lifts and foot lifts to healthcare professionals and their patients as an aid for people struggling with back pain and mobility issues caused by leg deficiency.
"The design of our product has not changed through the years," says Dr Arthur Gross (pictured), who co-founded the Cuba, Missouri-based company with Willis Wilkinson 50 years ago. "We are proud to have provided relief for so many people over the years and will continue our commitment to serving our customers for years to come."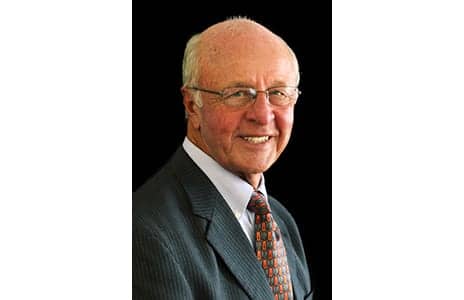 G&W Heel Lift's signature product, the cork heel lift, features a unique design that addresses a number of complications that arise from leg deficiency, including lower back pain, altered gait, and spinal curvatures. Heel Lifts have also proven effective for Achilles' tendonitis and postsurgical Achilles' tendon repair.
G&W Heel Lifts products are made in the US and distributed to customers worldwide.
For more information, visit G&W Heel Lift Inc.
[Source: G&W Heel Lift]