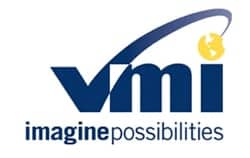 Toyota, Vantage Mobility International (VMI), and Darrell Waltrip, NASCAR Hall of Famer, presented a Toyota Sienna SE with VMI Access360 Northstar In-Floor conversion on January 8 to disabled veteran Charlie Harvey, winner of the Operation Independence Star Spangled Salute contest. The presentation reportedly took place at Waltrip's race shop in Harrisburg, NC.
A news release from VMI states that more than 850 US military veterans across the continental US and Puerto Rico entered the online contest. The contest was open to all US veterans with disabilities and announced in March. Harvey's name was drawn on Veterans Day, November 11.
VMI notes that Cpl Harvey is a retired US Army veteran who served during the Vietnam War in 1969. During the last 16 years, Harvey has sustained three strokes and now depends upon a wheelchair and scooter for his mobility. Toyota Motor Sales USA donated the new Sienna SE to Harvey, which features the Access360 Northstar donated by VMI.
Mark Oldenburg, Toyota's national fleet marketing, mobility, and strategic planning manager, articulates the company's pride in being involved in Operation Independence Star Spangled Salute contest, "We're indebted to the service of these courageous men and women, many of whom now battle for their own mobility…We congratulate Mr. Harvey on winning the contest and look forward to presenting him with his Sienna."
Monique McGivney, director of corporate communication at VMI, states that the company launched the contest to support veterans with disabilities in obtaining mobility vehicle benefits, "The program has since grown to include a dedicated Veteran Advocate Center and other veteran-centric programs, like the Star Spangled Salute contest. We're grateful for Toyota's donation and Darrell Waltrip's participation to present Charlie and his family with a key to their new wheelchair accessible Sienna," McGivney says.
Waltrip adds that he is honored to take part in the program, "This is such a great program helping someone who has sacrificed so much. The disabled veterans need our support and gratitude…"
Source: VMI