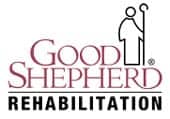 The Allentown, Pa-based Good Shepherd Rehabilitation Pediatric Unit reports that it has added four additional private rooms. The expansion, which increases patient capacity from 16 to 20, comes in response partly to the integration of new programs designed to accommodate children with orthopedic and/or conditions, complex respiratory issues, and premature infants, according to a news release.
Connie Koch, BSN, RN, clinical nurse manager, adds that the additional private rooms allow more families the opportunity to stay in the room with their children. "Assisting families with the transition from acute care to home care is vital, and having the parent at the bedside to participate in all aspects of care allows us to assess the family's needs and readiness for discharge," Koch says.
A recent news release notes that the unit targets acute, physician-directed rehabilitation care for children with brain injuries, spinal cord injuries (SCIs), stroke, amputation, burns, complex wounds, feeding/swallowing disorders, multi-trauma injuries, and acute and complex chronic pulmonary disorders.
Source: Good Shepherd Rehabilitation Network