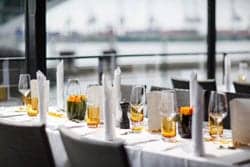 The Christopher & Dana Reeve Foundation Western Region will be hosting the Hope for the Holidays December 15 gala to honor local inspirational leaders, discuss relevant scientific research, and memorialize the achievements of spinal cord injured ambassadors.
The event is slated to be held in Marina Del Rey, Calif, and will host Push Girls cast members Angela Rockwood, Tiphany Adams, Auti Angel, Mia Schaikewitz, and Chelsie Hill.
A news release from the organization also notes that special honors are scheduled to be awarded to X Games Motocross Gold Medalist Vicki Golden, whose father is affected by a spinal cord injury. The release adds that celebrity photographer Christopher Voelker, and American Galidator Michael O'Hearn, will also be on hand to support the Reeve team.
The Christopher & Dana Reeve Foundation states that it is dedicated to curing spinal cord injury by funding innovative research, and improving quality of life for individuals living with paralysis through grants, information, and advocacy.
Source: The Christopher & Dana Reeve Foundation