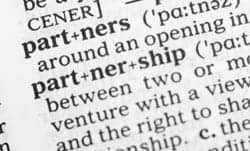 A new 3-year partnership has been forged between SCI Business Solutions Inc, the exclusive operator and franchisor of Project Walk Spinal Cord Injury Recovery Center, and Performance Health Systems LLC. A news release from Project Walk reports that through the partnership, clients of its franchises will gain unlimited access to Performance Health System LLC's custom-designed Power Plate equipment.
According to the release, as a result of the reflexive neuromuscular engagement that occurs as a result of destabilizing effect of high-speed vibration, exercising on Power Plate has been shown to stimulate the natural production of the growth hormone that maintains tissue repair, muscle growth, brain function, and other regenerative body activities.
Tim Yates, SCI Business Solutions Inc president and CEO, states that the partnership with Performance Health Systems LLC will ensure all its franchise centers will have access to quality equipment, training, and performance systems.
Project Walk adds that in addition to the distribution of the Power Plate pro7 and Power Plate pro5HP equipment to its franchise locations, Performance Health Systems LLC will deliver the bioDensity system to the company's Carlsbad, Calif-based facility. The bioDensity is based upon the theory demonstrating bone adaptation to applied pressure, providing a non-pharmacological, non-invasive treatment for bone density loss, the release says.
The partnership also paves the way for research collaboration between Project Walk and Performance Health Systems LLC, targeting the understanding of both whole body vibration and osteogenic loading on spinal cord injuries.
The ultimate goal of the research centers on understanding how to reverse the effects of decreased bone density due to spinal cord injury, according to Eric Harness, director of research and development for Project Walk.
"Adding Power Plate and bioDensity to the outstanding work being conducted by Project Walk Centers creates a great partnership," says Lee Hillman, Performance Health Systems CEO. "We are excited by the research Project Walk will be conducting with these advanced systems," Hillman adds.
[Source: Project Walk Spinal Cord Recovery Center]