OPTP has published the 42nd edition of its professional catalog, which features innovative new products and resources, many of which are offered exclusively by OPTP.
Therapy and fitness products in the catalog cover the following 16 diverse categories:
McKenzie Method | Manual Therapy | Therapy Essentials | Neuroscience & Pain Management | Pelvic Health | Soft Tissue, Myofascial & Trigger Points | Foam Roller Therapy | Movement Therapy | Taping | Balance | Pilates & Yoga | Stretching | Core Strength & Stability | Training & Conditioning | Foot Therapy | Resistance Exercise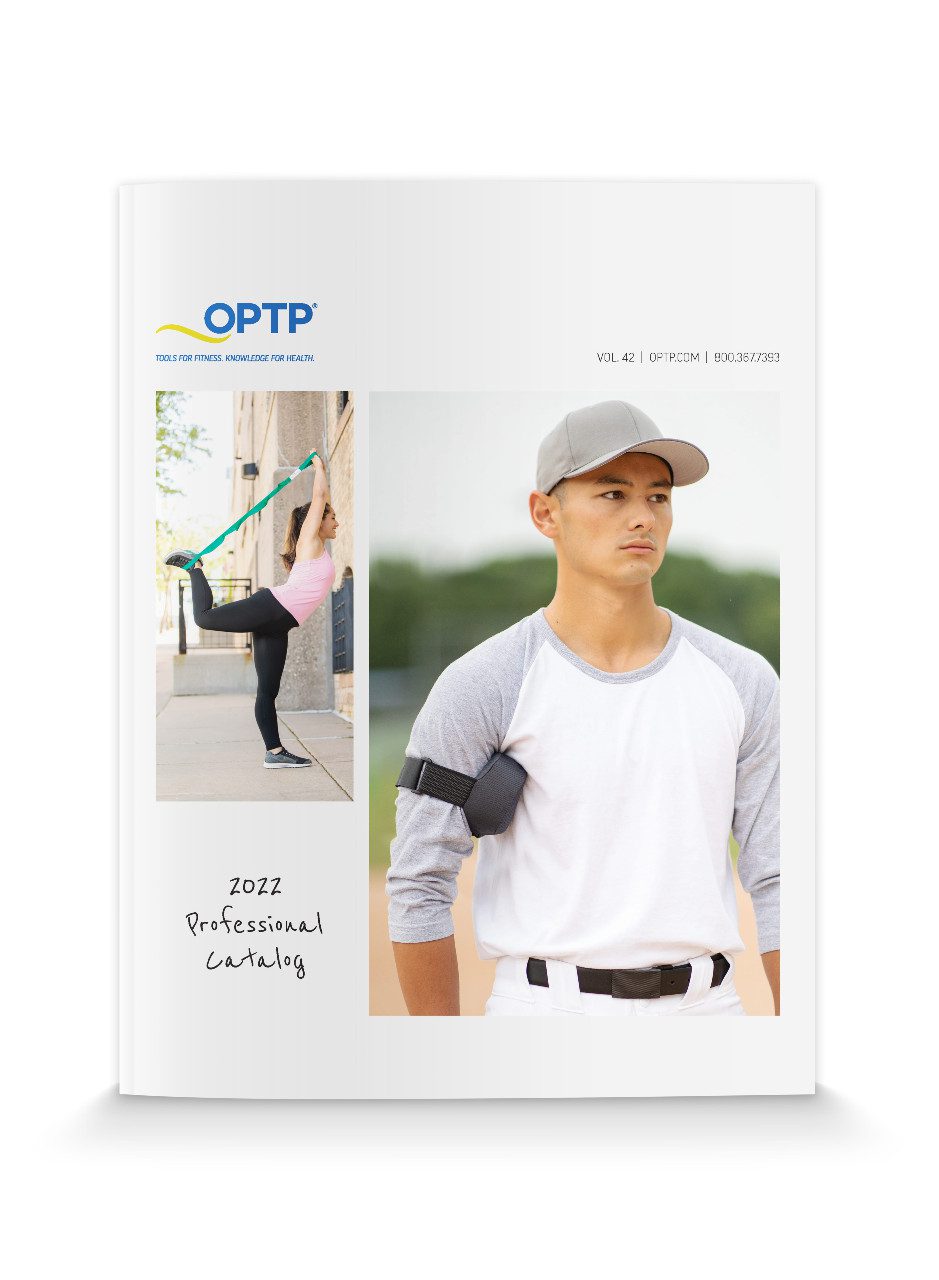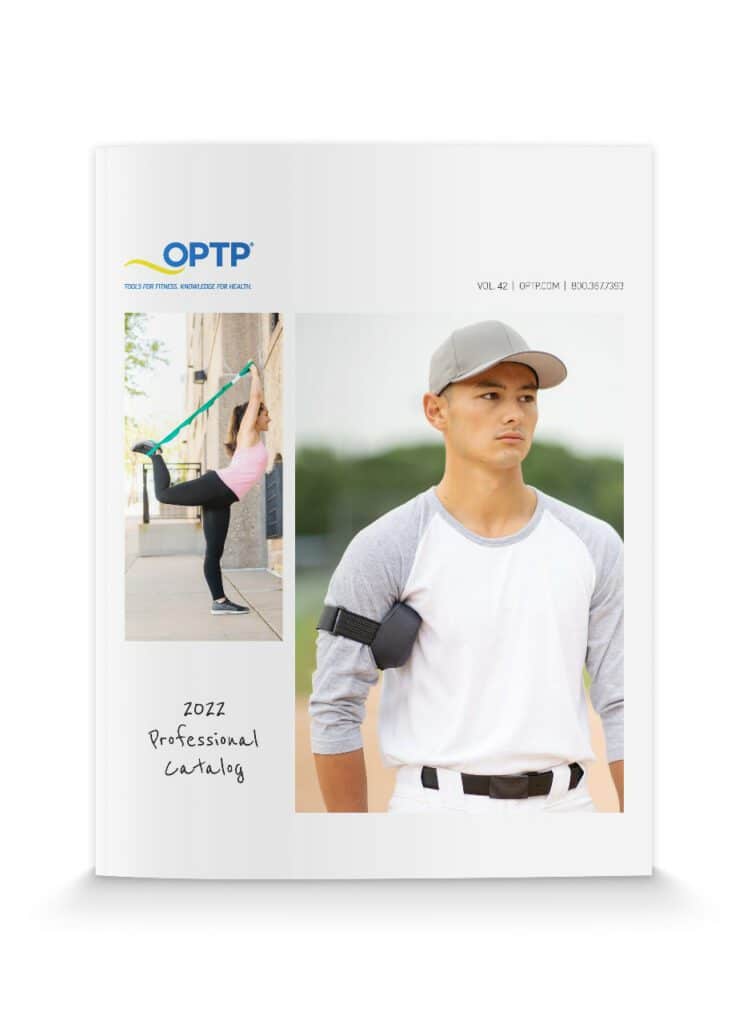 New and exclusive products and publications in this volume include:
PRO Shoulder Support: Cradles the shoulder joint in a healthy position for rest, relief and recovery following shoulder injury, surgery or overuse by overhead athletes.
Understanding, Evaluating, and Treating Pain for the PT and PTA Student: This text by Adriaan Louw includes information about the history of pain, the current neuroscience of pain, the biopsychosocial aspects of pain, how to effectively assess patients, and how to treat pain.
PRO-ROLLER Super Soft: The softest density foam roller in the series; provides gentle, forgiving compression for people with sensitive tissues and those who require more stability.
The Original McKenzie Signature Series: Crafted from the finest materials, this new series of lumbar rolls and supports feature a warm and luxurious suede-type fabric, complete with embroidery detail and removable, adjustable straps.
Pain and Perception: This visually stunning, fun, and accessible read was written to help anyone better understand and respond to pain; written by leading pain researchers Dan Harvie and Lorimer Moseley.
Epiphaknee: This book serves as a personal guide for individuals with painful knee osteoarthritis (OA) and the practitioners who treat them; the book reveals the underlying factors that contribute to knee OA and provides guidance on treatment and recovery. Written by G. Lorimer Moseley, David Butler, and Tasha R. Stanton.
Aging Without Aching: Written for people who want to age better, with less pain, this book by Dr. Yoav Suprun provides strategies for functional movement, proper ergonomics and body mechanics, better posture, and reasons why a joint replacement may not be necessary.
Manual Therapy: NAGS, SNAGS, MWMS, etc., revised 7th edition: Includes information about upper cervical traction, C1 and C2 rotation SNAGS for headaches, AP tibial MWM for knee flexion, comments on rescue maneuvers for headaches, SCJ MWM, CMC taping, first toe taping, and more.Written by Brian Mulligan.
Self Treatment for Back, Neck and Limbs, revised 4th edition: Designed to help patients gain exercise independence, this self-help guide includes all new photographs, updated information on safe lifting and posture, acute injury management and red flags, self-care advice in tendon injury management, and new self-treatment mobilisations with movement for hip and spine. Written by Jillian McDowell, Thomas Mitchell, and Brain Mulligan.
The 2022 OPTP product catalog is now available and includes exclusive professional pricing. To order a catalog, or to learn about and order products, visit OPTP.