Kessler Foundation has released five impact reports highlighting the outcomes of grants supported under its Signature Employment Grant (SEG) program.
Since 2004, Kessler Foundation has awarded more than $14.7 million in SEG grants, which support pilot initiatives, demonstration projects, or social ventures that lead to the generation of new ideas to increase employment among people with disabilities.
Each report highlights key findings from an independent evaluation of Kessler Foundation's SEG projects conducted by the John J. Heldrich Center for Workplace Development at Rutgers University, according to a media release from Kessler Foundation.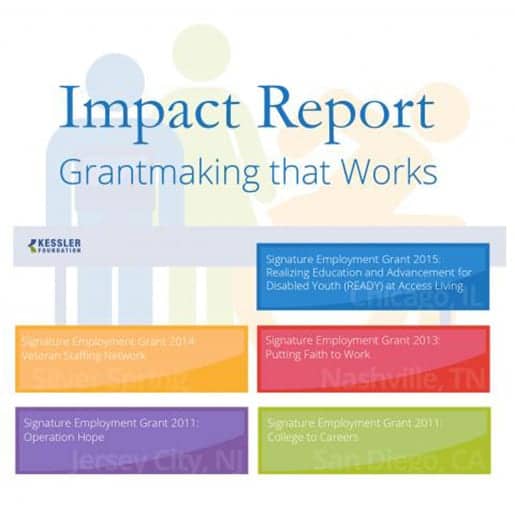 Per the release, the Signature Employment Grants highlighted in the five Impact Reports are:
"The five newly released reports provide an illustrative look at how Foundation grantees contribute to our understanding of best practices in disability employment. Organizations that create innovative and sustainable approaches to improving employment opportunities for people with disabilities increase their likelihood of program success," remarks Elaine E. Katz, MS, CCC-SLP, senior vice president of communications and grants at Kessler Foundation, in the release.
[Source(s): Kessler Foundation, PRWeb]