It has been said the average referral is worth $1,000. Does that sound like your practice?
The value behind each of your referral patients may be greater than you think. Learn how to get the most out of referrals by taking control of the referral management cycle in this exclusive podcast with Sturdy McKee, MPT, CEO of San Francisco Sport and Spine Physical Therapy, and co-founder of ScheduleDoc.Co.
Listen in and find out how indicators such as attendance and goal-setting relate to revenue potential, learn which referral list data will make your marketing more effective, and discover why it is vital to make patients understand the value of what you offer.
McKee also discusses how making physicians shine in the eyes of their patients helps PT clinics win more referrals. As those referrals begin to increase, make effective decisions about how to capitalize on them by using data you collect during the episode of care.
Your treatment is evidence-based. Shouldn't your business decisions be, too?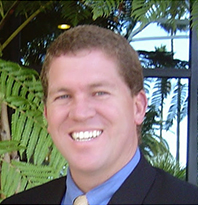 Sturdy McKee, BA, MPT
Sturdy McKee earned a bachelor of arts degree in Physical Education in 1994 from San Francisco State University, and a master's degree in physical therapy from the University of California San Francisco/San Francisco State University joint program in 1996.
McKee became a physical therapist in 1996 after a college career that included 2 continents and 6 schools over 10 years. In 1999 he went into solo practice and in 2001 he co-founded San Francisco Sport and Spine Physical Therapy with Jerry Durham. Today the company employs more than 20 people, and operates at three locations in San Francisco. McKee remains active in the company as chief executive officer (CEO), mentoring and growing team members, and developing and implementing strategy.
Curing his career McKee has taught English as a foreign language, as well as kinesiology, and business and management at the graduate and undergraduate levels. He completed the E-Myth Worldwide's Mastery Impact Program and served on the Board of Directors of the San Francisco Chapter of The Entrepreneurs' Organization (EO), a global network of more than 9,200 business owners in 43 countries.
McKee is also a co-founder of ScheduleDoc.co, and an advisor to Bioniks, StriveHub and Clinicient. His professional focus is on helping others find success.
Discover what Clinicient can do for you