Practice management software for the 21st-century office must possess the horsepower to meet clinical demands as well as deliver a level of operational security that provides peace of mind for clinic managers and their patients. Indeed, the role of software continues to evolve at a time when business and treatment data help underwrite many levels of practice success. To help Rehab Management's readers compare the features that help lead practices toward smooth and sustainable operations—from patient engagement tools to SMS texting and revenue cycle management—our editorial staff presents this exclusive product showcase.

Casamba
Phone: (800) 648-2596
Website: www.casamba.net
Email: [email protected]
Program: TherapySource and Smart Tx, HealthWyse
From point-of-care scheduling and documentation, EMR to analytics, payroll to billing and collections, Casamba's solutions are engineered to maximize the potential of therapy providers across post-acute care settings. The company reports that by combining the best of its core programs with the latest technology innovations and evidence-based clinical content, its next-generation solutions aim to enable data-informed business decisions in any setting and on any device.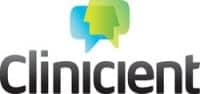 Clinicient
Phone: (877) 312-6494
Website: www.clinicient.com
Program: Clinicient Total INSIGHT
Clinicient Total INSIGHT is a single-system EMR/billing platform that populates data across both clinical and financial functions, providing clarity and integrity in reporting and claims. Products that lack these capabilities may lose revenue from underbilling and denials as well as find that a significant amount of payroll is devoted to nonbillable tasks such as verification, review, and appeal. Clinicient's simple, smart, and seamless EMR/EHR for physical therapy, occupational therapy, and speech therapy is engineered to put everything users need right at their fingertips to engage patients, document defensibly, and bill completely and compliantly.

Focus On Therapeutic Outcomes Inc (FOTO)
Phone: (800) 482-3686
Website: www.fotoinc.com
Program: FOTO
FOTO is a predictive analytics-based outcomes management system that captures and reports nationally benchmarked, risk-adjusted comparisons by company, clinic, and clinician over time—to improve patient care and facilitate clinician oversight. Patient-reported outcomes compare treatment effectiveness, efficiency, and satisfaction by impairment in real time. FOTO's solution utilizes sophisticated computer adaptive testing (CAT) to provide efficient and precise condition-specific measures of function. Digital assessments are launched to patients via email or completed on-site. FOTO measures are NQF endorsed and recognized by CMS for Medicare compliance. Use FOTO for MIPS reporting in 2019 and beyond.

MWTherapy by Merlinwave Inc
Phone: (800) 627-1261
Website: https://www.mwtherapy.com
Email: [email protected]
Program: MWTherapy
MWTherapy aims to provide a solution for practices that are ready for better physical therapy software. The company strives to provide a competitive difference with a platform that is customizable, complete, and affordable. MWTherapy is designed to enable practices to move away from cookie-cutter systems and use a truly flexible and unified solution. EMR, Scheduling, Billing, Outcomes, HEP, Appointment Reminders, E-fax, MIPS, and more are all built into the software. The company has been in business for more than 14 years, working to place its focus on clients and to make switching easy. Free demos are available.

Net Health
Phone: (800) 411-6281, Option 3
Website: www.nethealth.com/redoc
Program: ReDoc Powered by xfit
ReDoc powered by xfit is a cloud-based rehab therapy EMR from Net Health, Pittsburgh. It is fully integrated PT/OT/SLP documentation and scheduling. Practice management tools, reporting, outcomes benchmarking, integrated home exercise program, and automated appointment reminders make measuring patient engagement and success simpler than ever. An acute care module provides an interactive real-time patient management board and more. Expert coaching leverages patient data and shows how to conquer complex workflow challenges. Designed to help practices keep it all connected and drive compliance with highly intuitive software that anticipates an expansive scope of needs. Net Health reports that its solutions serve 98% of the nation's largest hospital systems.
Practice Perfect EMR + Management Software
Phone: (877) 510-7473
Website: www.practiceperfectemr.com
Email: [email protected]
Program: Practice Perfect EMR + Management Software
Practice Perfect EMR + Management Software maintains clinical records, monitors Accounts Receivable, tracks payment promises, automates schedules and waiting lists, reminds patients electronically about their upcoming appointments, alerts you to non-compliant patients, reports on outcome statistics, tracks referral sources, and evaluates clinician productivity and key operational benchmarks. Ensure completion of easily entered daily notes and charges, automate MIPS, and integrate with FOTO. Go paperless, store client documents for easy retrieval, and enjoy fully customizable documentation. Automated two-way texting campaigns to clients. More details about how to book a demo are available on the company's website.

Raintree Systems
Phone: (800) 333-1033
Website: www.raintreeinc.com
Program: TherapyRehab Plus
TherapyRehab Plus by Raintree Systems, Temecula, Calif, is engineered to be a fully integrated Practice Management and EMR platform built specifically for the Therapy industry. With a full suite of software tools for providers, administrators, and billers, TherapyRehab Plus is built to be a complete business software platform for any therapy practice—regardless of size. Designed to be intuitive and simple, TherapyRehab Plus can streamline all aspects of a practice, simplify billing processes, and give practice administrators the tools, resources, and reports needed to manage complex and growing therapy practices with the goal of helping to increase revenue and improve patient care.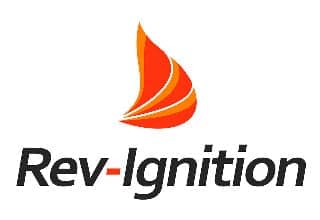 Rev-Ignition
Phone: (844) 297-9944
Website: www.rev-ignition.com
Program: Rev-Ignition
Rev-Ignition, Temecula, Calif, provides the benefits of revenue cycle management (RCM) software, coupled with billing and collection services, and much more. Fully integrated, custom-configurable certified EHR designed for adult and pediatric rehab. Rev-Ignition's professional business consulting and business analytics combined with scheduling, billing, portals, dashboards, and custom-tailored billing and collections services strive to make this the total practice solution for providers.

TheraOffice
Phone: (866) 562-8413, ext 122
Website: www.TheraOffice.com
Program: TheraOffice
TheraOffice is engineered to be an exceptionally adaptable EMR for rehab. With scheduling, documentation, billing, and clinical reporting capabilities, clinics can utilize one platform to manage an entire practice. The fully integrated, single-sign-on application aims to improve clinical workflow processes and overall business performance with a focus on striving to achieve compliance that exceeds today's evolving billing requirements. Whether it's developing quicker revenue cycles, substantially reducing documentation time, or even customizing the software to fit a unique treating style, TheraOffice strives to provide all the tools needed to assure a successful and effective business model.

WebPT
Phone: (866) 221-1870
Website: www.webpt.com
Program: Physical Therapy Software
WebPT is a physical therapy software platform for enhancing patient care and fueling business growth, with a reported market share of 30%. Offering scheduling, documentation, billing, outcomes tracking, business reporting, patient engagement tools, and system integrations, WebPT's web-based solution is made to be ideal for any PT private practice—regardless of staff size or number of clinics. WebPT reports that it has a 99% retention rate and a 99.99% uptime rate. Launched in 2008 and headquartered in Phoenix, Arizona, the company has ranked on the Inc. 5000 list of America's fastest-growing companies 6 years in a row.