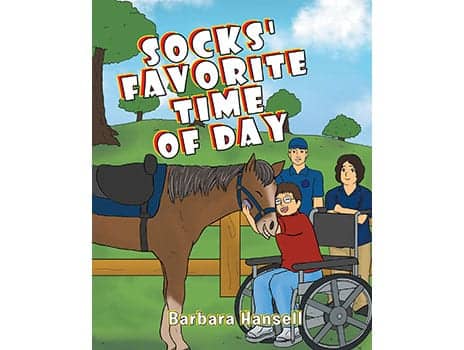 Socks' Favorite Time of Day, new from Christian Faith Publishing, tells the story of the special friendship bond between Socks, a therapeutic riding horse, and Steven, a wheelchair-bound boy.
Author Barbara Hansell describes the book this way, in a news release: "A very special horse has a friend with special needs."
A portion of the proceeds from the sales of the book will go toward donations for a handicapped riding program, according to a news release from the publisher.
This book may also stimulate interest in volunteering in local programs by adults as well as increase sensitivity in children to the special needs population, the release continues.
The book is available at at traditional brick & mortar bookstores, or online at Amazon.com, Apple iTunes store, or Barnes and Noble.
[Source(s): Christian Faith Publishing, PRWeb]