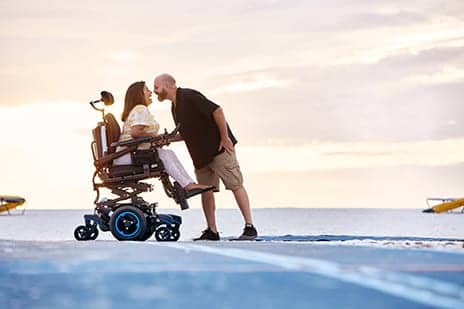 Sunrise Medical, Fresno, Calif, launches the Quickie Q700 M Sedeo Pro, a configurable and adjustable mid-wheel drive power wheelchair designed for moderate to complex clinical needs.
The Sedeo Pro features an adjustable seat frame that can be easily customized to suit individual requirements and adapted to changing needs using just one tool.
Four backrest options and a full array of footrest options are available, as well as a wide assortment of Jay cushions and backs that are  optimized to fit the Sedeo Pro. A new design integrates the Whitmyer headrest post into the Pro back, according to the company.
"The Q700 M with Sedeo Pro seating is the next generation in Quickie power wheelchairs. We wanted to take our seating to the next level with a highly adjustable yet aesthetically appealing system. The Sedeo Pro seating system is like nothing else Quickie has ever done before," says Jeff Rogers, senior product manager, Power, in a media release from Sunrise Medical.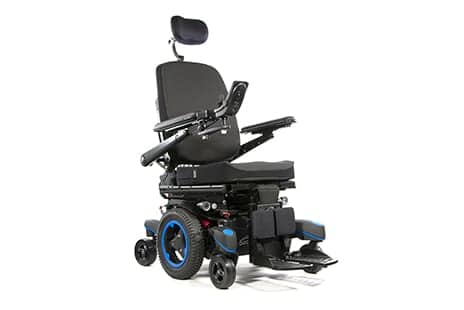 The wheelchair also features SpiderTrac 2.0 suspension. All six wheels are designed to move independently, which enables the Q700 M to safely crawl up and down obstacles and climb curbs of up to 3 inches. The performance springs allow for more wheels in contact with the ground at any time – even when ascending gradients of up to 9 degrees (limitations may apply). In addition, Q700 M bases have occupied transit tie-down brackets as standard.
"Investing in new seating systems, streamlined aesthetic design and innovative mobility solutions is a priority for Sunrise Medical as we continue to honor our mission to improve people's lives. We are excited about the adjustability, comfort, and heightened level of functionality of the Q700 M Sedeo Pro. Customer input was instrumental in the design, and early feedback has been impressive about our most configurable mid-wheel power chair yet," states Pete Coburn, president, North American Commercial Operations, in the release.
[Source: Sunrise Medical]