Drive DeVilbiss Healthcare adds five new Comfort Touch Cushions to its Pressure Prevention Product Line: elevation wedge, knee support cushion, neck support pillow, seat cushion, and heated lumbar support backrest.
Many of these offer hot and/or cold therapy options, according to the company.
"Consumers can experience the benefits of the Comfort Touch Cushions' ergonomic designs, hot/cold therapy options and luxurious look and feel," says Reina Brown, product manager – pressure prevention for Drive DeVilbiss Healthcare.
"In addition, providers can generate incremental revenue in the midst of dwindling industry reimbursements," adds Brown, in a media release.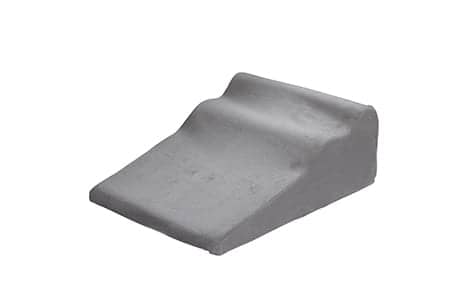 The elevation wedge features a 1-inch top layer of memory foam that cradles and conforms to the user's head and neck. This wedge helps to reduce snoring and the symptoms associated with acid reflux and gastroesophageal reflux disease (GERD). Because of its dual-purpose design, the wedge can be used in an upright position to provide lumbar support while sitting in bed.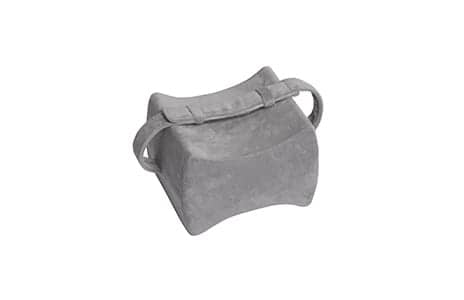 Ideal for side sleepers, pregnant women, and individuals who struggle with lower back or sciatic nerve pain, the knee support cushion is designed to alleviate discomfort through proper alignment of the spine, hips and knees. The contoured shape fits comfortable between the legs, while the adjustable strap secures the cushion to keep it in place.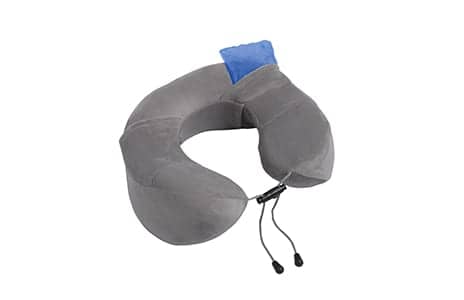 The neck support pillow includes three insertable and reusable gel packs that provide hot or cold therapy to relieve muscle inflammation and tension while the memory foam provides support for the user's head and neck. A travel bag for easy storage and portability is also included.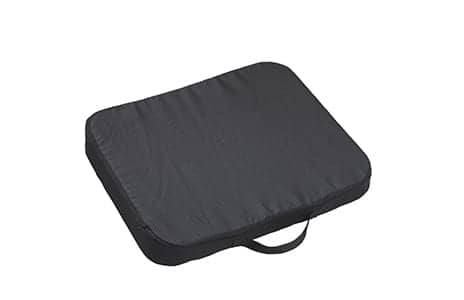 Designed with a gel top layer to provide a cooling sensation for added comfort, this seat cushion offers support and eases pain and discomfort associated with the pressure of prolonged sitting. The cushion is also equipped with a handle that allows the user to take it wherever they go.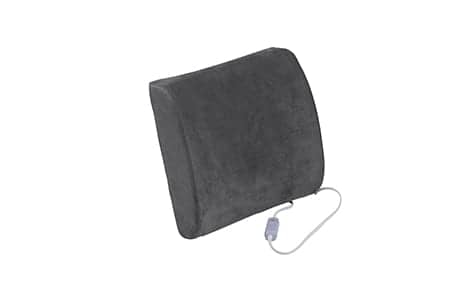 The heated lumbar support backrest cushion provides postural support and continuous heat therapy to ease back pain and muscle tension. The cushion can be used on any seat wherever a power supply is available.
[Source: Drive DeVilbiss Healthcare]