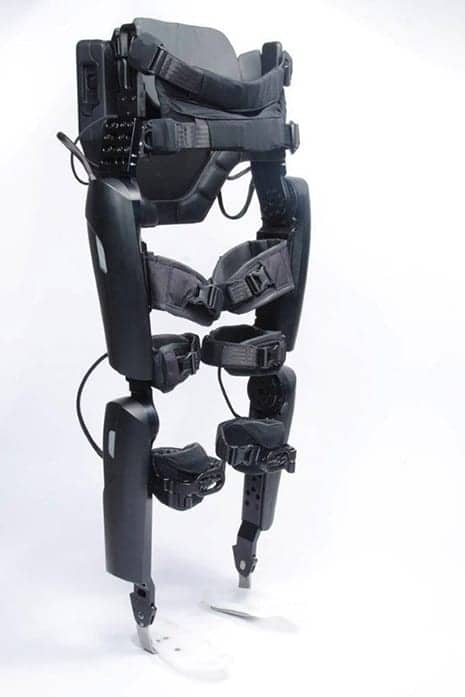 A New York man who sustained a spinal cord injury in a motorcycle accident in 2016 is the first Cigna Corporation (Cigna) insurance beneficiary to receive a ReWalk Personal 6.0 exoskeleton for use at home and in his community, ReWalk Robotics Ltd reports.
After learning about ReWalk's technology and going through the proper examinations, the recipient became eligible to receive a ReWalk Personal 6.0 exoskeleton. He has started training in his ReWalk system, and when finished he will be able to take it home and utilize the device in his daily life.
Several other Cigna cases are in the pipeline that are currently being processed, the company notes in a media release.
"This coverage by Cigna, a leading global health service company in the United States, is the latest example of progress in the acceptance of exoskeletons by the payor community," says ReWalk CEO Larry Jasinski. "We continue to actively engage insurers regarding exoskeleton policy provision for eligible beneficiaries and are pleased to see recent progress with Cigna and other providers worldwide."
In February of this year, Cigna revised its policy regarding coverage of exoskeleton medical devices for persons with spinal cord injury. Cigna, which previously had a non-coverage policy, will now review submissions from beneficiaries on a case-by-case basis to consider providing coverage based on medical criteria.
This policy revision is reportedly the first of its kind by a major US private insurer, joining the US Department of Veterans Affairs, which in December 2015 issued a national policy for the evaluation, training, and procurement of ReWalk Personal exoskeletons for all qualifying Veterans across the United States, explains Marlborough, Mass-based ReWalk Robotics.
"Since our inception, we have delivered more than 500 exoskeleton systems, the majority of which are used by individuals at home, though many more are awaiting coverage of their own devices. As payors evaluate the benefits of exoskeleton technology we are confident more will follow Cigna's lead and make this life-changing technology available to its members," Jasinski adds.
[Source(s): ReWalk Robotics Ltd, PR Newswire]