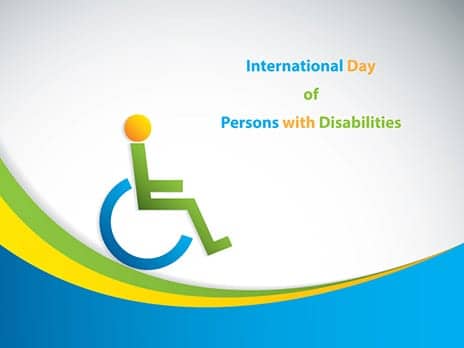 Kessler Foundation is sharing rehabilitation research during the United Nations' observance of the International Day of Persons with Disabilities (IDPD) on Monday, December 3.
This year, Kessler Foundation joins the IDPD program to demonstrate the contributions of rehabilitation research toward empowering people with disabilities and ensuring inclusiveness and equality across all nations. The application of new technologies, such as robotics, virtual reality, and smart devices, is a major strategy scientists are using for finding new ways to help people recover from disabling injuries and illnesses, a media release notes.
A special IDPD afternoon program, "The Art of the Possible," sponsored by the UN Department of Management, showcases ways to develop a smart inclusive environment through the application of technologies, within the framework of the UN's 2030 Agenda for Sustainable Development Goals, and in accordance with the Convention on the Rights of Persons with Disabilities.
During "The Art of the Possible," the Foundation presents a live demonstration of how wearable robotic devices are restoring mobility for people with disabilities. The demonstration features the EksoGT, a robotic exoskeleton from Ekso Bionics, worn by Natalie B, a young woman with paralysis caused by traumatic spinal cord injury.
Accompanying Natalie are two specially trained Kessler physical therapists, and Dr Gail Forrest, the associate director of Human Performance and Engineering Research at Kessler Foundation. Forrest oversees the investigation of robotic applications for use in rehabilitation settings and the community. Her research extends beyond the restoration of mobility to the impact of wearable robot exoskeletons on the long-term health, community participation, and quality of life of individuals with spinal cord injury, explains a media release from Kessler Foundation.
"Our scientists are studying five different types of wearable robots," says Rodger DeRose, president and CEO of Kessler Foundation, "looking at how they can best be used to help people participate more fully in family life, their communities, and the workforce. This research illustrates how technology supports empowerment, and extends the legacy of our founder, Dr Henry Kessler, who worked closely with the UN in the aftermath of the World Wars to raise awareness of the pressing need for rehabilitative services around the world."
Other exhibitors of technology and design solutions for promoting greater accessibility by individuals with disabilities include the UN Office of Human Resources Management, the UN Office of Information Communication Technology, Open Style Lab, and User 1st.
Following opening remarks by Forbes contributor Xian Horn, DeRose moderates a candid discussion on "How opportunities and technology are improving the lives of people with disabilities," including panelists with different perspectives on maximizing inclusiveness – Susan Robinson, global business advisor and TED resident, Jim Sinocchi, Office of Disability Inclusion at JP Morgan Chase & Co, and Christina Mallon, digital marketing expert at Open Style Lab.
Featured speaker for "The Art of the Possible" is actor Daryl "Chill" Mitchell, paralyzed after a spinal cord injury, who maintains a successful career in film and television.
Because employment is fundamental to independence, this is a major focus of Kessler Foundation's disability research, according to DeRose. Mitchell's personal presentation, "Living Your Dream with a Disability," highlights the value of rehabilitation research that aims to maximize function and helps ensure inclusiveness and equality in the workplace, per the release.
[Source(s): Kessler Foundation, PRWeb]