Compiled by Rehab Management Staff

Casamba
• Phone: (800) 648-2596
• Email: [email protected]
• Website: https://casamba.net
• Program: TherapySource and Smart Tx, HealthWyse
From point-of-care scheduling and documentation, EMR to analytics, payroll to billing and collections, Casamba's solutions are engineered to maximize the potential of therapy providers across post-acute care settings. The company reports that by combining the best of its core programs with the latest technology innovations and evidence-based clinical content, its next-generation solutions aim to enable data-informed business decisions in any setting and on any device.
Clinicient
• Phone: (877) 312-6494
• Website: www.clinicient.com
• Program: Clinicient Total INSIGHT
Clinicient Total INSIGHT is a single-system EMR/billing platform that populates data across both clinical and financial functions, providing clarity and integrity in reporting and claims. Products that lack these capabilities may lose revenue from underbilling and denials as well as find that a significant amount of payroll is devoted to nonbillable tasks such as verification, review and appeal. Clinicient's simple, smart and seamless EMR/EHR for physical therapy, occupational therapy, and speech therapy is engineered to put everything users need right at their fingertips to engage patients, document defensibly, and bill completely and compliantly.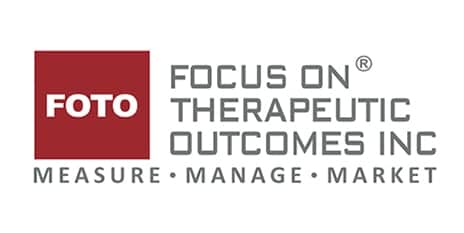 FOTO
• Phone: (800) 482-3686
• Website: www.fotoinc.com
FOTO is a predictive analytics-based outcomes management solution that captures and reports nationally benchmarked, risk-adjusted comparisons by company, clinic, and clinician over time—to improve patient care and facilitate clinician growth. Patient-reported outcomes compare treatment effectiveness, efficiency, and satisfaction by impairment in real time. FOTO's solution utilizes sophisticated computer adaptive testing to provide efficient and precise condition-specific measures of function. Digital assessments may be launched to the patient via email or completed on-site. FOTO measures are NQF endorsed and recognized by CMS for Medicare compliance. Use FOTO for MIPS reporting in 2020 and beyond. Learn more at fotoinc.com.
Keet
• Phone: (512) 401-3027
• Email: [email protected]
• Website: www.keethealth.com
Keet Inc describes itself as a health tech company on a mission to restore humanity in healthcare. Keet reports that since 2015 the company has focused on helping providers, employers, and health systems facilitate and deliver more connected, personalized care through its patient engagement platform. Keet Outcomes is designed to enable clinicians to measure the quality of care delivered and provide intuitive tools to drive continuous quality improvement. The company's platform is based on Intermountain ROMS, a best-in-class rehabilitation quality improvement system originally developed and tested at Intermountain Healthcare over the span of 20 years. With this legacy as the company's foundation, Keet Outcomes strives to deliver patient reported outcomes surveys and analytic tools that help physical and occupational therapy providers make better care decisions and demonstrate high-value care.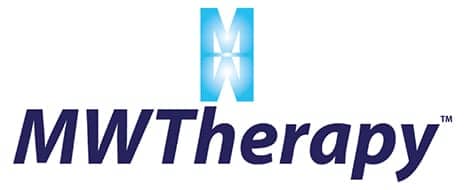 MWTherapy
• Phone: (800) 627-1261
• Email: [email protected]
• Website: www.mwtherapy.com
MWTherapy strives to offer physical therapy practices a better software product that is differentiated by a platform that is customizable, complete, and built to be affordable. MWTherapy is engineered to be a clear alternative to cookie-cutter systems and operate as a unified solution that offers true flexibility. MWTherapy provides a solution for EMR, Scheduling, Billing, Outcomes, HEP, Appointment Reminders, E-fax, MIPS, and more. The company has been in business for 15+ years and emphasizes its commitment to working for its clients as a key to its success A free demo is available to help explain how MWTherapy can make switching software easy.
Practice Perfect EMR + Management Software
• Phone: (877) 510-7473
• Email: [email protected]
• Website: www.practiceperfectemr.com
• Program: Practice Perfect EMR + Management Software
Practice Perfect EMR + Management Software maintains clinical records, monitors accounts receivable, tracks payment promises, automates schedules and waiting lists, reminds patients electronically about their upcoming appointments, alerts users to non-compliant patients, reports on outcome statistics and evaluates clinician productivity. Ensure completion of easily entered daily notes and charges, automate PQRS & Functional Limitation Reporting, and integrate with FOTO. Go paperless, store client documents for easy retrieval, and enjoy fully customizable documentation.

Raintree Systems
• Phone: (800) 333-1033
• Website: www.raintreeinc.com
• Program: TherapyRehab Plus
TherapyRehab Plus by Raintree Systems integrates the full scope of a growing PT, OT, SLP practice; regardless of size, scope and specialty. Clinical, administration, front desk, billing, authorization management, compliance, etc, are integrated throughout the software to simplify and streamline total practice and operation processes. Customizable workflows, clinical templates, forms and reports allow a practice to easily implement best practices, organizational-excellence standards and meet required regulatory requirements. TherapyRehab Plus also has a comprehensive suite of third-party integrations for advanced SMS texting, RCM, home exercise programs, data analytics, and more.
ReDoc
• Phone: (800) 411- 6281, Option 3
• Website: nethealth.com/redoc
ReDoc powered by xfit is a cloud-based rehab therapy EMR from Net Health. It is fully integrated PT/OT/SLP documentation and scheduling. Practice management tools, outcomes benchmarking, integrated home exercise program, and automated appointment reminders make measuring patient engagement and success simpler than ever. An acute care module provides an interactive real-time patient management board and more. Expert coaching is available to help leverage patient data and demonstrate how to conquer complex workflow challenges. Keep it all connected and drive compliance with intuitive software that's been designed to think of everything. Net Health solutions reportedly serve 98% of the nation's largest hospital systems.
Rev-Ignition
• Phone: (844) 297-9944
• Website: www.rev-ignition.com
• Program: Rev-Ignition
Rev-Ignition aims to provide the benefits of revenue cycle management software, coupled with billing and collection services, and more. Fully integrated, custom configurable certified EHR designed for adult and pediatric rehab. Its professional business consulting and business analytics, combined with scheduling, billing, portals, dashboards, as well as custom-tailored billing and collections services, are designed to make it a total practice solution for providers. The company offers tools, infrastructure, and business consulting services, and domain expertise, all geared toward improving profitability and allowing practices to thrive. Rev-Ignition's suite of services is designed as a full-service offering but is also available as individual services.

TheraOffice
• Phone: (866) 562-8413, ext 112
• Website: www.TheraOffice.com
• Program: TheraOffice
TheraOffice was developed as an EMR and practice management software designed by physical therapists to be highly adaptable to business needs. The company reports that it strives to achieve compliance that exceeds today's evolving clinical and billing requirements. TheraOffice is a fully integrated, single-sign-on application consisting of scheduling, documentation, accounting, and reporting features. The system's flexible workflow is designed around real-life clinics with a focus on increasing productivity and revenue. The technology allows therapists to document at the time of service, which can directly correlate with increased cash flow and accounts receivable levels. TheraOffice is made to be simple to implement and offers on-site, cloud-based, and HL7 interface deployment alternatives.

WebPT
• Phone: (866) 221-1870
• Website: www.webpt.com
• Program: Physical Therapy Software
WebPT is a physical therapy software platform for enhancing patient care and fueling business growth, with a reported market share of 30%. Offering scheduling, documentation, billing, outcomes tracking, business reporting, system integrations, and patient marketing tools, WebPT's web-based solution is made to be ideal for any PT private practice—regardless of staff size or number of clinics. WebPT reports that it has a 99% retention rate and a 99.99% uptime rate. Launched in 2008 and headquartered in Phoenix, the company has ranked on the Inc. 5000 list of America's fastest-growing companies seven years in a row.